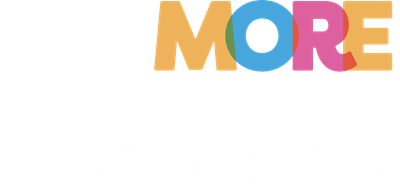 Summer Nights In The City
Hit the shops, then hit the waves. Explore an action-packed summer in Ōtautahi Christchurch. Explore abundant adventure, after-dinner cocktails, beaches and barbecues. This summer, Do More Summer. Right here in Ōtautahi Christchurch.
Summer Evenings in the City
Gather 'round night owls (we're looking at you '10pm to bed' owls too). Life only gets better when the sun sets in the heart of the city, as a range of neat businesses rise from their slumber to put on a late night show. Experience culture and live music, high-end or casual dining, pre-dinner drinks on a sun-kissed balcony and night caps in hidden laneways. Whatever the occasion – and whatever your bedtime – the central city has your perfect evening down pat.
Late night culture at the Gallery
Every hump day, Christchurch Art Gallery Te Puna o Waiwhetu keeps its doors open for 'art after-hours' specials. An extended closing time of 9pm (it's usually 5pm) is filled with special events and happenings not available anywhere else. For those finishing work at 5pm, it's the perfect opportunity to finally take the time to wander through every exhibition. The event page of the Gallery's website will keep you well-informed on upcoming exclusive talks with artists and curators as well as film screenings and hands-on workshops.
Balmy balcony hangouts
Chase the last of the sun and make your way out of the Gallery, down Cambridge Terrace, over the Bridge of Remembrance and up the stairs to one of The Terrace's outdoor balconies. Soak up the rays and jazzy vibes at Fat Eddie's, choose from over 30 beers on tap at The Craft Embassy and pop champagne at Botanic. Wherever you end up, each establishment offers prime views of the sun setting across the Avon.
For those who prefer to remain grounded, tipples can be enjoyed outside at street level from Original Sin, Zodiac and Amazonita
Celebratory cuisine or casual chow
With whistles wet and appetites whet, take in the new and old as you trek to the very end of High Street (no Uber needed in this balmy weather). In the Salt District, this pocket of town is renowned for its offering of swish restaurants as well as more casual eateries.
Those with something to celebrate – or perhaps just feeling a tad extravagant – need look no further than The Monday Room (TMR) nestled away in the exposed brick remains of High Street. Banquet-style feasting is the name of the game here, with small and large plates to share as well as the popular option to let the kitchen do their thing with a Trust the Chef dining experience available. 
If your crew is a little more casual, saunter through Lichfield Lane for a mishmash of vibrant and delicious eateries. Lichfield Courtyard is home to a food court of colourful tenants, with cool alfresco seating areas. Charcoaled Canterbury meats can be found at Jaba Grill & Bar. Let us not forget about next door's legendary handmade dumplings flying off the pass at Pot Sticker Dumpling Bar or Dux Central's sunny deck and pizzas to share.
Live music to your ears
Listen in to local bands, unplugged musicians and DJs with strong drum and bass beats at bars scattered all over town. The Dark Room and Space Academy, sitting opposite one another on St Asaph Street, are well-known for their busy schedule of gigs revealing talented ensembles. The spotlight is on solo acoustic artists at O.G.B, Vesuvio and Boo Radley's. If you need to let off some steam venture back to The Terrace for live jazz at Fat Eddie's that'll lure the Charleston out of you.
Goodnight caps
Find a quiet nook to wind down in after a night of non-stop sensory thrills. Terrace dwellers can find killer mixes at Kong, with complimentary pretzels for sustenance. Head down New Regent Street and pop upstairs into The Institution for a charming concoction and slide into quaint booths made from pews that once belonged to an old Akaroa church. If whisky is your poison, choose from over 320 varieties just across the way at The Last Word and enjoy a dram in the courtyard (blankets available if needed) before calling it a night.
This feature is collaboration between Neat Places and ChristchurchNZ #ExploreCHC.
You may also be interested in ...