Explore
The Clearest Night Sky in the World?
The Clearest Night Sky in the World?
Only in Canterbury can you experience a protected view of the New Zealand night sky surrounded by epic alpine and lake scenery. Light pollution has hidden the clear night sky from cities around the world. Thankfully, Canterbury is home to some of the clearest night skies in the world.
In fact, Mackenzie hosts the second largest Dark Sky Reserve in the world, once again opening the night sky to residents and visitors alike. There are even hot pools to soak in while you look skyward. Sign me up. #ExploreCHC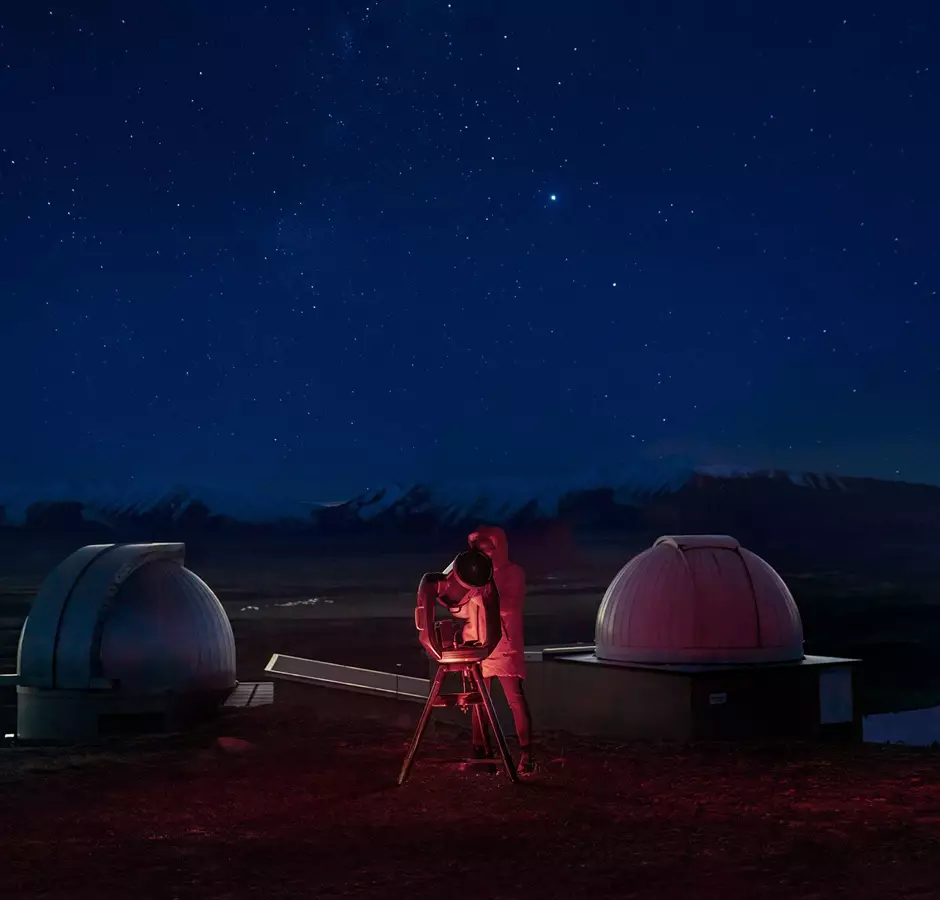 Dark Sky Project
A high-tech exhibit showcasing the night sky, the connection Māori have with it, and everything in between. Dark Sky Project also run tours to Mt John observatory, where you can get a scientist's view of the heavens.
Explore Dark Sky Project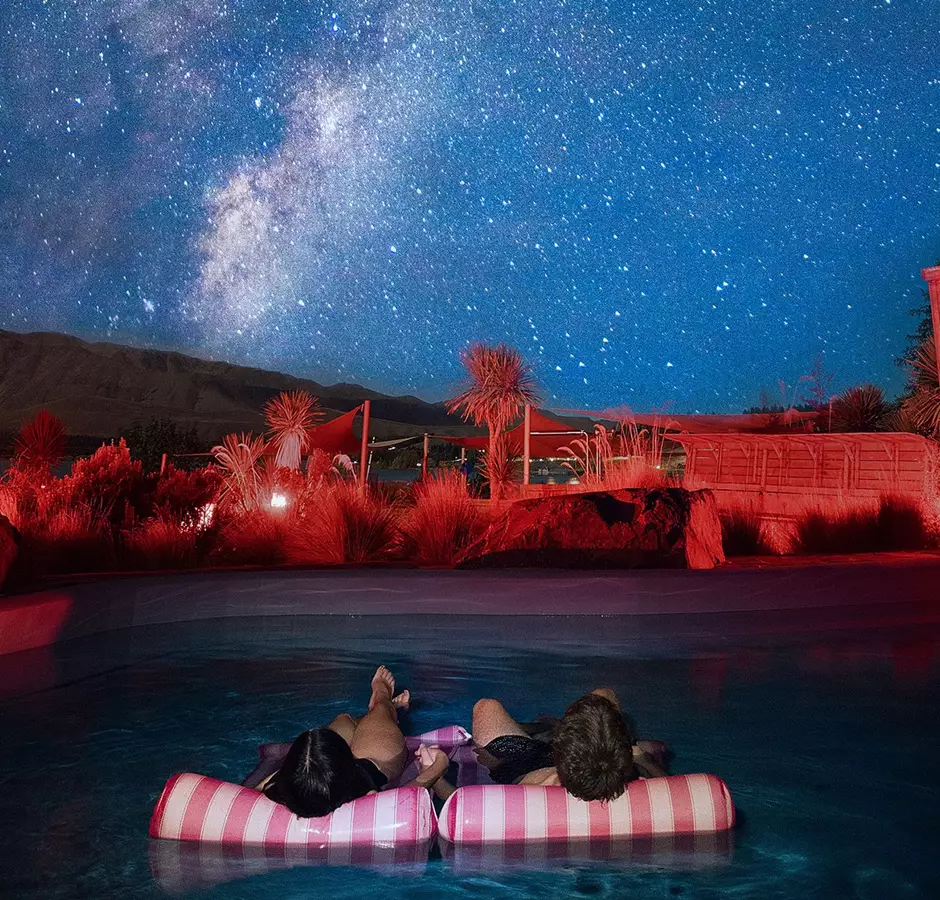 Tekapo Hot Pools Soak and Night Sky
Soak in a hot pool and look up at one of the clearest night skies in the world. This is dreamy stuff.
Explore Tekapo Hot Pools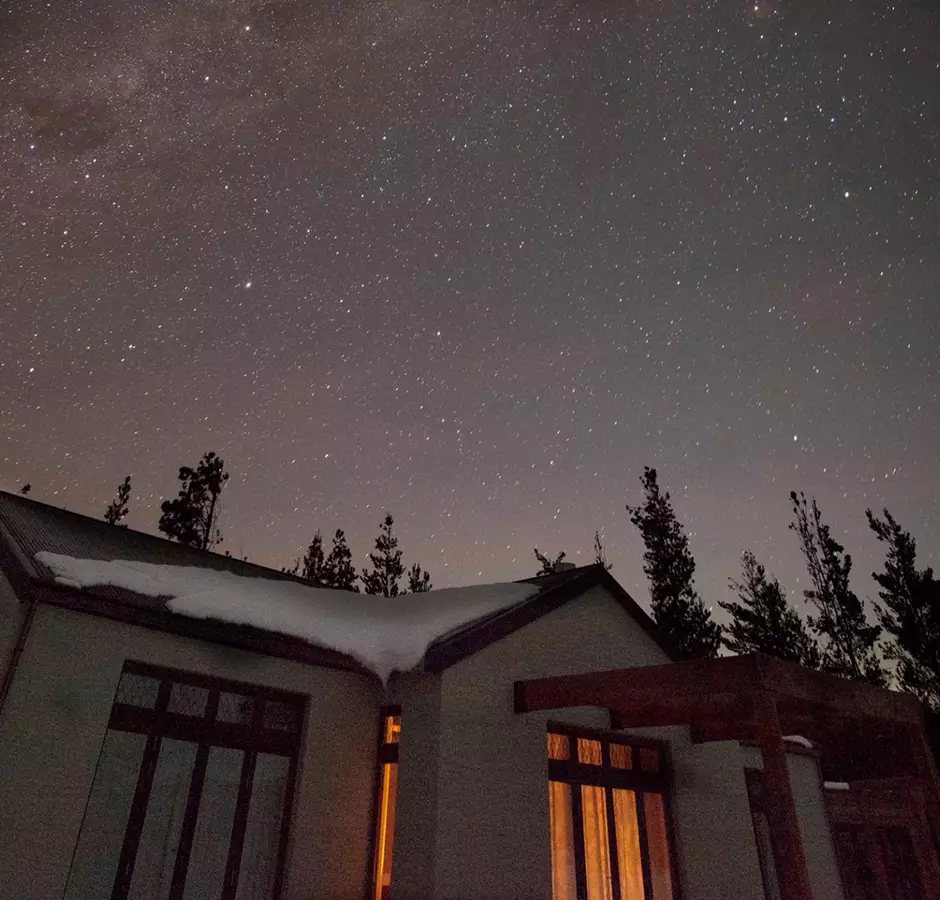 Wine Cellar Tour and Stargazing at Mt Cook Lakeside Retreat
This wine cellar at this retreat doubles as an observatory – cool right? Wine, whiskey and gourmet nibbles, all while gazing skywards. This is a dark sky experience like no other.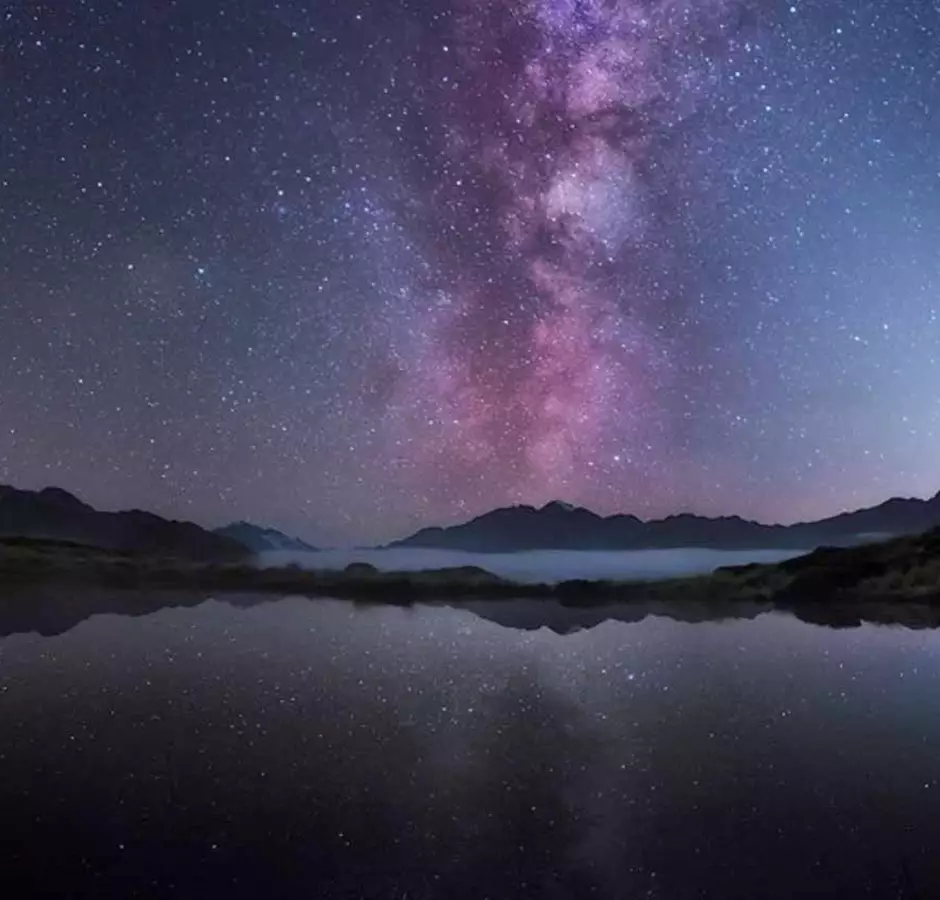 Big Sky Stargazing in the Shadow of Aoraki/Mount Cook
An epic night sky experience at The Hermitage, one of New Zealand's most unique hotels. Gaze up through their huge telescopes or learn about the night sky on their 360 Degree digital planetarium, one of three in the country.