Case Study: Kea Aerospace
Building an aerospace industry right here in Canterbury.
For many businesses, the year of 2020 has been an immense roadblock in terms of progress, however the same cannot be said for this Canterbury startup and partner of ThincLab. Kea Aerospace is a business entirely focused on developing innovative aerospace technology, building the local aerospace ecosystem in the process.
During November, they celebrated an incredible milestone; the official launch of their newest aerospace innovation, the Kea Atmos. This advanced piece of technology is designed to be able to fly continuously in the stratosphere for months at a time, completely unmanned and running on solar powered energy, all while collecting frequent high-resolution aerial images.
The driving force behind all of this is none other than Mark Rocket. From co-directing Rocket Lab from 2007 to 2011, to becoming president of Aerospace Christchurch, to founding and heading Kea Aerospace, Mark has an impressive track record in the Canterbury aerospace industry. His passion for space has made quite the impact on the growth of the aerospace community and he is determined for this to continue.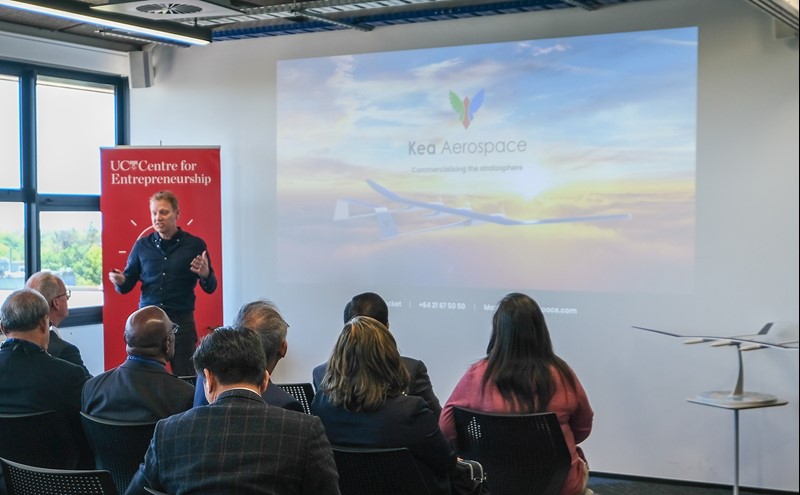 ThincLab is a company advisor and partner to Kea Aerospace and has had the privilege of following their startup journey.
Kea Aerospace has benefited immensely from the expertise and experience of the ThincLab team."

Mark Rocket
"Kea Aerospace has benefited immensely from the expertise and experience of the ThincLab team." — Mark Rocket.
With guidance from ThincLab and the advantages of Canterbury's innovation ecosystem to support them, the Kea Aerospace team has made a vast amount of progress since their inception in 2018. Some achievements to date include forming an exciting commercial and technical development plan, prototype flight testing, creating a clear investment pathway, performing extensive market research, and starting substantive discussions with a range of potential customers.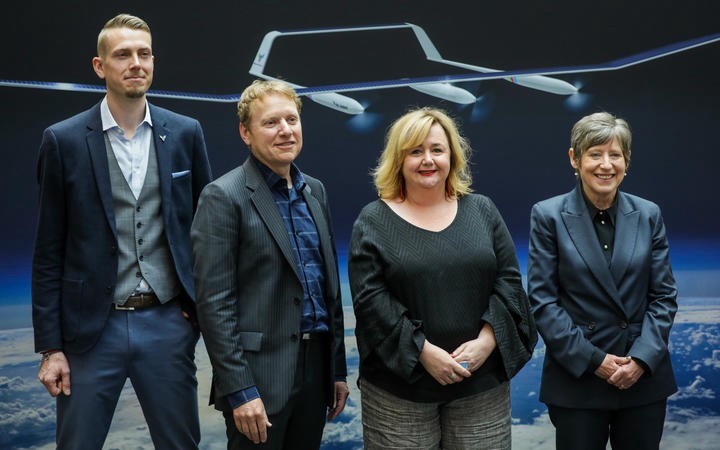 "They (ThincLab) have assisted us to hone our commercialisation plan, undertake market research, improve our presentations and be a top-notch advisory sounding board." — Mark Rocket
Most recently, Kea Aerospace has been accepted into the Airspace Integration Trials Programme, run by the Ministry of Business, Innovation and Employment, for the testing of the Kea Atmos.
So what makes the Kea Atmos stand out in the vast landscape of all things aerospace?
Currently, there is a big data gap in the aerospace industry, with many organisations and businesses lacking the data they need to make informed decisions. Satellites are simply too far away to capture accurate detail, and manned aircrafts are extremely expensive to run and can't cover much ground.
As the largest unmanned aircraft designed and built in the Southern Hemisphere, the Kea Atmos will overcome these barriers. It will be able to travel in the stratosphere at a much closer proximity to Earth for extensive periods of time, allowing it to capture accurate data. This opens up a wide range of opportunities for New Zealand, and beyond, in areas such as precision agriculture, disaster management, and environmental monitoring.
This project has been in the works for nearly two years now, and the team are aiming for the first full-scale Kea Atmos to be built in 2022, with its official launch taking place in 2023. Mark explains, "no high altitude aircraft have yet reached the commercialisation stage, and we intend to be one of the first." The biggest barrier they are facing at the moment is obtaining regulatory support to operate in New Zealand's airspace, which Mark says will be a key focus for 2021. Kea Aerospace has the potential to take on huge global competitors, such as Airbus and Boeing, with an entirely different approach born straight out of Canterbury.
Moving forward 5–10 years in the future, Mark's vision of success is that "Kea Aerospace will be operating a large fleet of stratospheric aircraft around the globe and will be world-leaders in providing environmental data."
This article originally appeared on ThincLab, the city's founder-led incubator, growing businesses with impact through world-class programmes.