Embracing The Kiwi Lifestyle And Growing Her Career In Ōtautahi Christchurch
Moving from China to Christchurch for high school education was no easy feat for a 15-year-old whose first language wasn't English.
Caroline Su
Embracing The Kiwi Lifestyle And Growing Her Career
The Move
That was in 2013. Fast forward nine years and Caroline feels like Christchurch is the perfect city for her. It took some time to improve her English, but her teachers were really patient and the dedicated international department staff at Burnside High School were always there to help with anything she needed. It wasn't just the initial language barrier that was hard at first, kiwi culture was also shock to the system. Compared to the very strict classrooms in China, Caroline came to enjoy the more laid-back style of learning in New Zealand where students are encouraged to take a more self-directed approach. With more balance to her lifestyle, outside of school she was able to go running and even had a part time job – common kiwi experiences that were never possible in Beijing.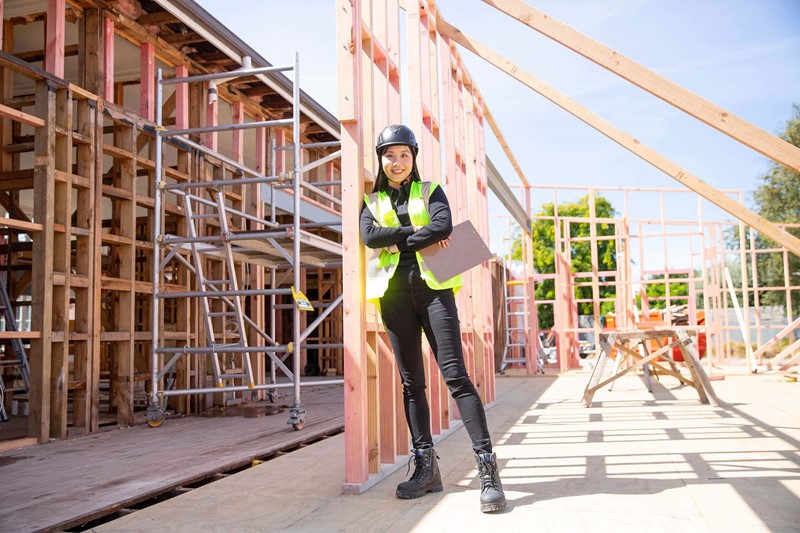 Caroline's Pathway
Inspired by all the construction happening around Christchurch and wanting to help grow the city, Caroline chose Ara Institute of Canterbury as the next step on her education pathway. Starting with a Diploma in Quantity Surveying followed by a Bachelor of Construction, she gained unique insight and support from tutors who were working in the industry. Job and internship opportunities were regularly shared by their programme leader, illustrating the close ties with business.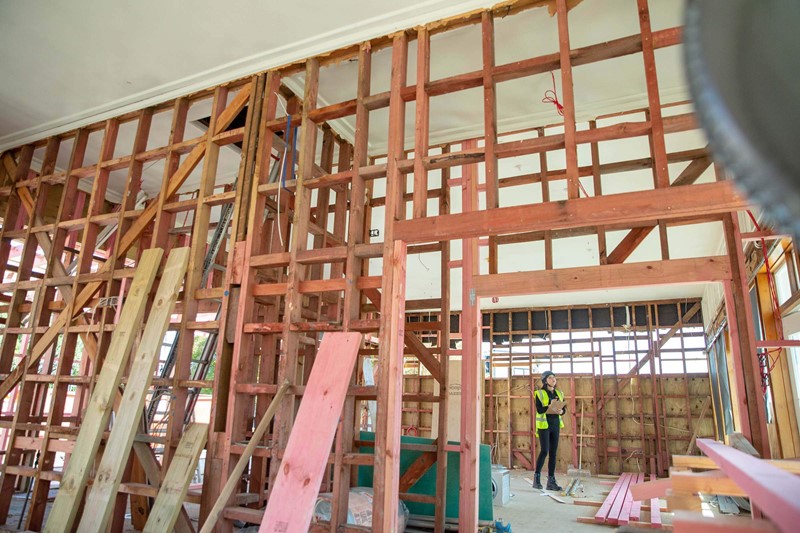 First Job
In her first job Caroline was able to gain experience working on residential building projects. Recently she was approached by an agency through her LinkedIn profile and has just started an exciting new role focussed on commercial renovation. With both elements featuring in her studies, she is relishing the chance to further develop her career. Caroline really enjoys her work and notes that it probably wouldn't have been a possible pathway for her had she stayed in China.
This is why I chose Christchurch. It's a good city with a good people. I've got exactly the life I want here."
Why Christchurch?
Why is Christchurch the perfect city for her? It's compact and convenient with everything you need, while not being too crowded. Located in the middle of the South Island, it is easy to head away for a few days to places like Queenstown, Nelson, and Dunedin with many unique experiences at your fingertips. Encouraged by locals, Caroline is embracing the beautiful New Zealand nature through trekking and running. Above all though, it's the kindness of people in Christchurch which has really made an impression. From strangers saying hello on the street, to someone helping parallel park her car for her, there's a feeling that people care about you here.
"This is why I chose Christchurch. It's a good city with a good people. I've got exactly the life I want here."