Explore
Opshops In Ōtautahi Christchurch
Ōtautahi Christchurch
Opshops in Christchurch
With the seasons changing, it's never been a better time to update your wardrobe but that doesn't mean you need to spend all your savings or harm the planet!
Here is a list of preloved clothing stores in Ōtautahi you are sure to fall in love with!
Designer Wardrobe
Designer Wardrobe is a fashionistas dream shopping experience! Try the latest designer fashion trends without the price tag. Whatever the occasion, this is the place to look!
Begin your designer hunt with a stroll around Hagley Park. Winter walks are an ideal way to enjoy Canterbury's crisp frosty mornings. In Spring, the cherry blossoms in Hagley Park North are not to be missed (your Instagram followers will thank us later). In need of a refuel after your shop? Posh Porridge is the place to try something healthy with a twist!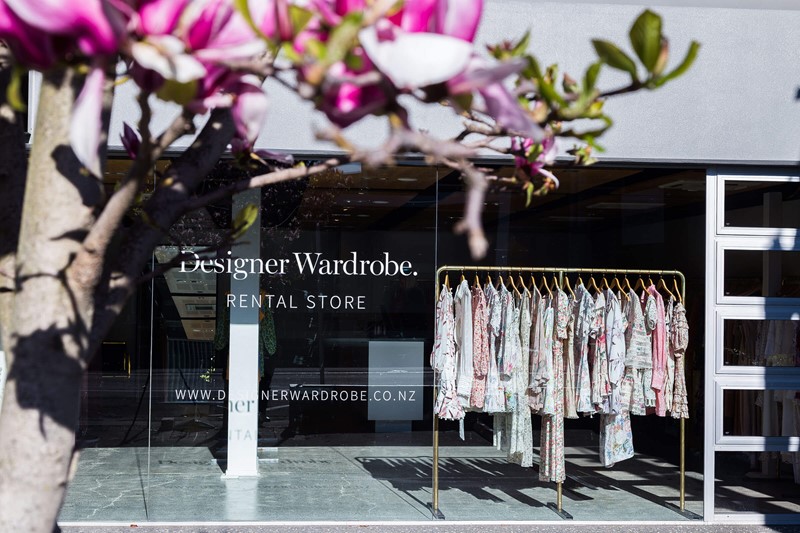 Thrive Opshop
Thrive Opshop by the Christchurch City Mission is located on Hereford St. This store receives regular donations so there is always something new to find! From vintage gems to preloved streetwear, Thrive has it all.
Walking distance from Christchurch's iconic C4 Coffee you can get both a caffeine fix and fashion hit within a couple of blocks! If you would prefer to shop sustainably after hours, you can follow @thrivecurate on Instagram for an excellent handpicked selection of both men's and womenswear. If you're lucky you may even spy a designer item or two!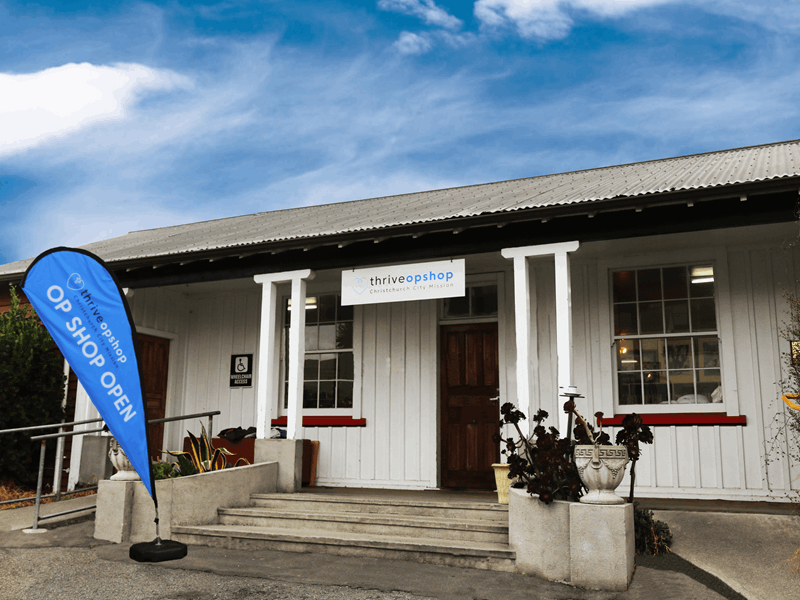 Recycle Boutique
Recycle Boutique has both Central City and Tannery locations. A nationwide consignment store with a focus on quality high street and designer clothing for both men and women. This store is a one stop shop if you're having a closet clear out and are interested in making some money to 're invest' on some must have pieces.
If you're visiting the CBD store, try Mugen Sushi for lunch. Here you can pick your own pieces (highly recommend the Takoyaki). If you visit The Tannery store, look no further than the Penny Black Victorian Tearoom. Pop your bags down and rest with a traditional high tea or scrumptious jam and cream scone!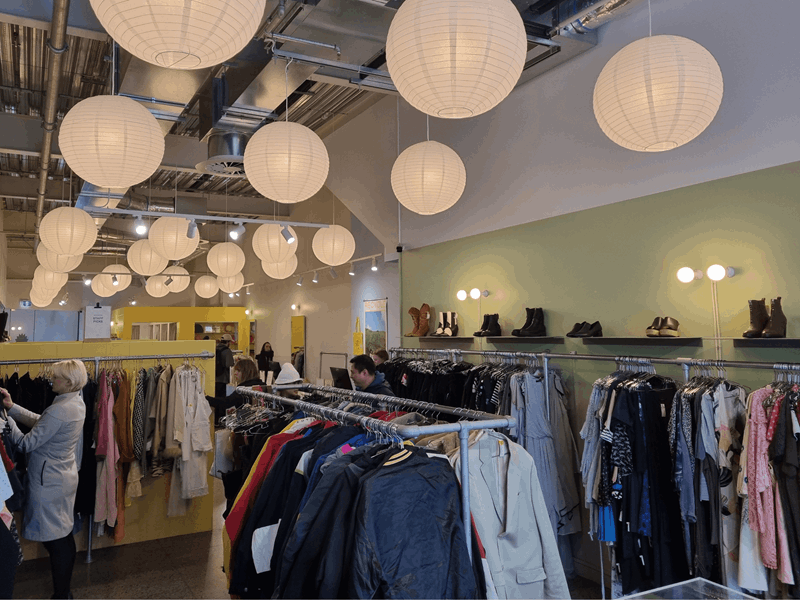 The Nifty Markets
The Nifty Markets are an experience you're missing out on if you haven't been! This Ōtautahi market promotes small businesses and sustainability. Usually hosted every few months, these markets have somewhat of a 'cult' following. Entry to the market is often by gold coin koha, which is donated to a charity.
The best way to keep up to date with the latest Nifty events is to follow them on Facebook or Instagram @theniftymarkets . The next date is Friday evening, June 25th at the Isaac Theatre Royal. While you're visiting, take a tour of the historic venue and grab a bite to eat. New Regent Street is a runway of beverage specialists! Casa Publica are the rum connoisseurs, The Last Word are experts in whisky and Gin Gin in well, gin. If you're after alternative drink options a family favourite is Rollickin Gelato who offer a range of tasty treats and are always updating their flavour menu!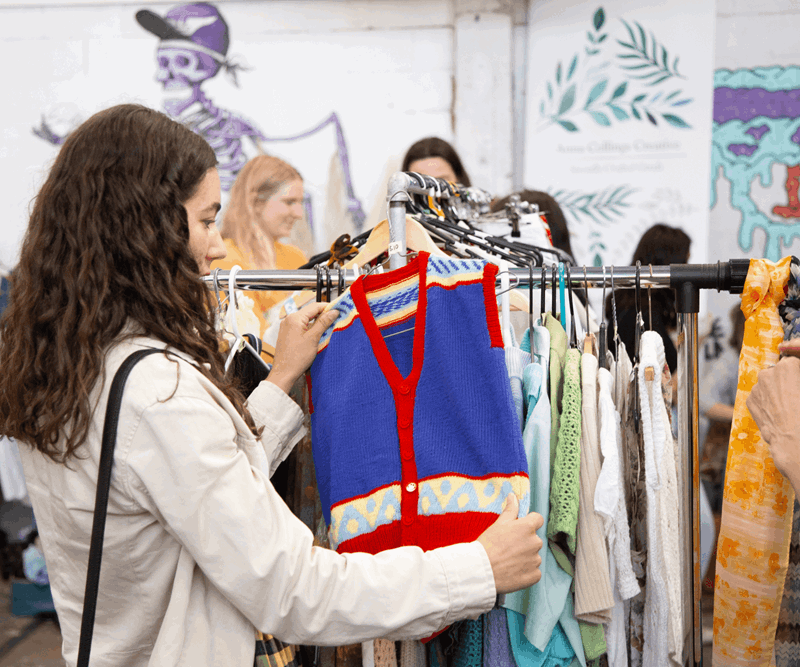 Lyttelton Garage Sale
Lyttelton Garage Sale is more than just a garage sale with every dollar spent going back into Lyttleton community groups. This wonderful wee store runs on clothing donations and is also home to a range of homewares and fabrics. The location also provides beautiful views of the harbour from above.
While you're over the hill, why not explore the township? Spooky Boogie offers quirky surrounds, nick knacks and excellent coffee. If it is the weekend, check out the Saturday Lyttelton Farmers Market along London Street then grab a plant-based brunch at Shroom Room. If the weather is showing off, Eruption Brewing has a stunning rooftop beer garden with panoramic harbour views.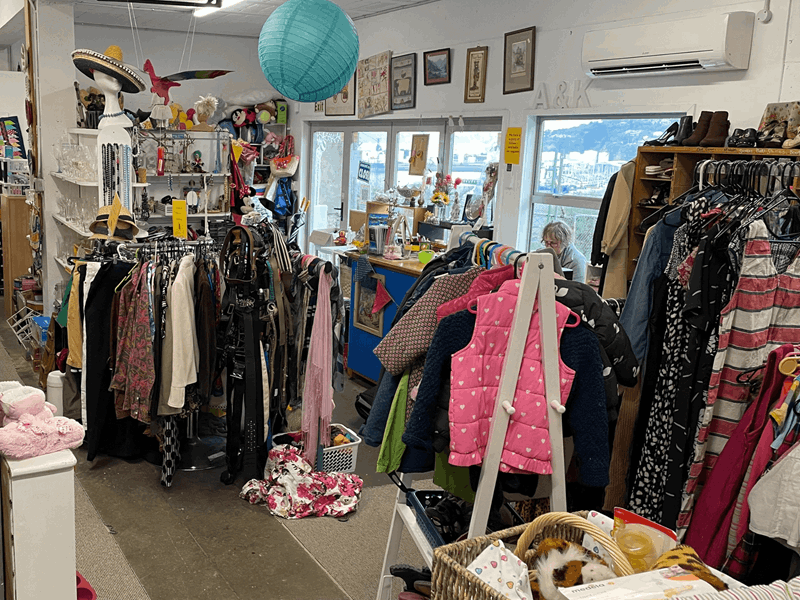 Paperbag Princess
Paperbag Princess has new stock arriving daily and is all about circular fashion. Their clothing includes a wide range of both men's and women's vintage, designer, and high street labels. The best news is that they are neighbours with Bohemian Bakery which means you can grab a mouthwatering croissant and get a caffeine hit all in one place.
If you are after a more substantial lunch, visit Little High Eatery for everyone in your shopping crew to grab the eats they want and still be able sit together.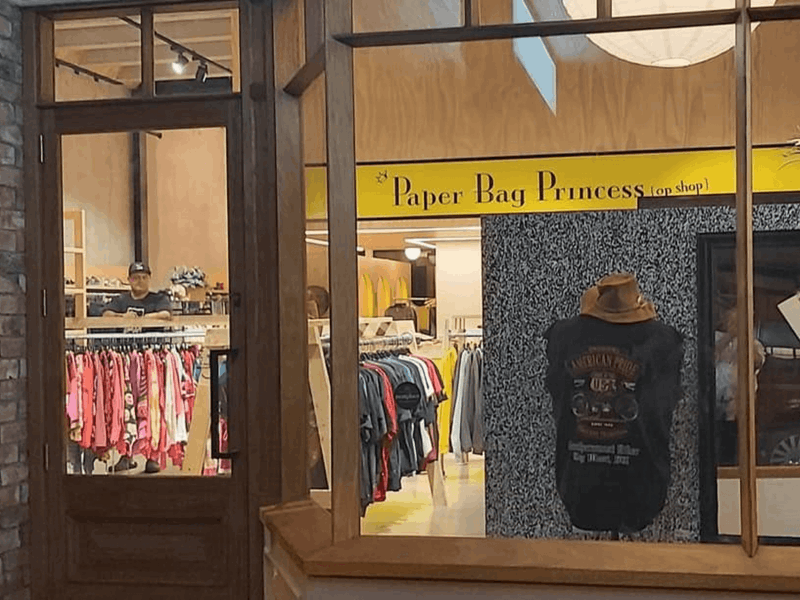 Captain Planet Vintage
Captain Planet Vintage is here for American vintage lovers to rejoice! You will truly enjoy this thrifting experience that offers an excellent range of unisex options. This pop up shop sources sustainable streetwear right from the streets of LA! Tucked away at 37 Welles Street @captainplanet.vntg (instagram) often host pop up vendors as well so you never know what you're going to find!
While you're in the Central City visit the The Welder and experience the ultimate wellbeing hub! Try Grizzly Baked Goods for a cheeky bite to eat (the pastry 'bearclaw' is mouthwatering). If you're after something plant based, Two Raw Sisters create delicious and healthy meals from raw, unprocessed ingredients. End your visit with an O Studio yoga class or meditation session. You may be able to manifest some more vintage finds.
Toffs
Toffs - Every Canterbury thrifter knows of the infamous $2 clothing warehouse on Ferry Road. Open 7 days, this store is the ideal for the weekend shopper. Be patient hunting through the racks, we promise it's worth the wait! If you'd prefer a more instant shoppers high, have a look in the 'designer' section (priced above $2) which has a mix of both designer and vintage items. 
After you've scored a bag of bargains, we suggest you curb hunger by visiting Berkano Foods a plant-based hub down the road. Their burgers are insanely good, and while you're here you can also stock up on vegan pantry essentials.