Advocate Programme
Tūwhana
Introducing
Prof. Tanja Mitrović
Tanja Mitrović is a Professor at the Department of Computer Science and Software Engineering at the University of Canterbury (UC) and President of the Asia-Pacific Society for Computers in Education. Professor Mitrović is leading the way in her work in education technology, artificial intelligence and hi-tech solutions, with more than 250 published journal and conference papers.
Mitrović specialises in intelligent tutoring systems, student modelling and learning analytics, and has published more than 250 journal and conference papers. Throughout her career she has made an incredible contribution to the research and knowledge of computer science, that is now available for others to access and learn from.
Her research is primarily focused on artificial intelligence and education, making her not only a talented computer scientist, but also a valuable teacher. As well as teaching others working in this space, she works on developing systems that teach in a way that is similar to how humans teach.
Mitrović achieved a MSc and PhD from the University of Niš, Serbia, before moving to UC in Christchurch. Her extensive knowledge and contribution to research here in Christchurch is creating an incredible pathway for students in computer science and software engineering to learn and develop.
Get In Touch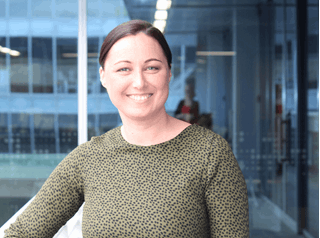 Want To Know More Or Become An Advocate?
Amie Seymour
Business Events Project Manager - Legacy