Supporting long-lasting benefits for Christchurch
Business Events Legacy Investment Fund
The ChristchurchNZ Business Events Legacy Programme is dedicated to supporting business events that leave long-lasting benefits for Christchurch. The Legacy Investment Fund provides the opportunity to offer financial support at the critical bidding stage and help secure significant international conferences for the region.
Eligible Business Events
To be considered for funding, your event must:
be an 'eligible business event'. This includes conferences, conventions, symposia, congresses, incentive group events, marketing events, seminars, training courses, trade-exhibitions, product launches, company general meetings or corporate retreats.
not yet be confirmed to take place in Christchurch.
must include at least one (1) night stay in Christchurch and ideally attract a minimum of 200 visiting delegates (e.g. from outside of Canterbury region).
70% or more of delegates must be international visitors.
On occasion, an event may be considered as an exception to the above eligibility criteria where it offers significant legacy outcomes for the city; establishes or develops capability for an identified international opportunity; or on the basis of high visitation in an identified quiet period for the city.
Funding Assessment
Eligible business events and levels of funding will primarily be assessed on how well they contribute to Christchurch's knowledge economy and industry strengths/growth sectors:
Other critical factors include:
social and environmental initiatives
alignment with the city narrative and values
indicators to ensure the business event will be a success (e.g. financial backing, experienced event organisers, or a successful recurring international business event).
Get In Touch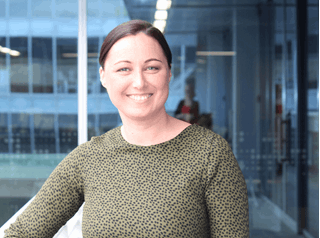 Want to know more about the Legacy Fund?
Amie Seymour
Business Events Project Manager - Legacy