Rangiora High School
Co-Ed / Y9-13
Rangiora High School is a 'city-style' in a safe rural environment. Established in 1884, the co-educational government school with 1,800 students has 130 years of excellence with both academic achievement and sporting success. It is set in extensive grounds, which cover 49 hectares of land with a school farm, equestrian academy and excellent modern classrooms and sporting facilities.
We are proud to be a caring, community-based environment inspiring life-long learning. Rangiora High School has good NCEA exam results and full English language support. We also offer an Equestrian Academy and specialised Adventure Education Programmes.
Rangiora is a safe town only 25 minutes north of Christchurch city. Rangiora is the heart of the Waimakariri and is the district's largest town, with a strong sense of community and high quality lifestyle. Rangiora offers a wide range of activities including thrilling jet boat rides through the Waimakariri Gorge or horse trekking in the foothills of the Southern Alps.
Rangiora High School is committed to providing the best possible teaching and learning opportunities in a caring and supportive environment. Students will be able to improve their English language, gain qualifications, experience new activities, make new friends and join in with local families.
Rangiora High school offers students an experience to study in an excellent academic school, live in a safe and friendly town and live with a local New Zealand family.
All students are encouraged to balance their academic education with extracurricular activities. There is a wide range of sporting, cultural, artistic and musical activities.
The academic results are excellent and extra help and support are offered for students to gain their qualifications as well as improve in their English skills.
Highlights
Outdoor Education
Digital Technologies
Agriculture Science, Animal Husbandry, Rural Studies
Adventure Education Programmes: Students can experience a wide range of exciting and diverse outdoor activities and trips while at Rangiora High School. The programme combines the outdoor opportunities with academic subjects. There is one specialised trip each term.
Equestrian Academy on School Campus: Rangiora is a popular town for Horse Riding. Students can choose to live in the countryside with a family who have their own horses and ride at home. Rangiora High School also offers professional Horse riding lessons on campus, Horse Polo, Horse Trekking and students can take Equine as a subject.
School Farm: Rangiora High School has its own farm on campus so students can take a variety of subjects, which involve agriculture or horticulture. These classes are a good opportunity to gain skills and experience in the science of farming and animal care.
End of Year Programme: Rangiora High School offers a four week End of Year Programme for international students who are not sitting NCEA. The programme is a mix of onsite school-based activities, and experiencing local attractions and outdoor activities.
Student Numbers
International Students: 60
Total Number Students: 1800
Contact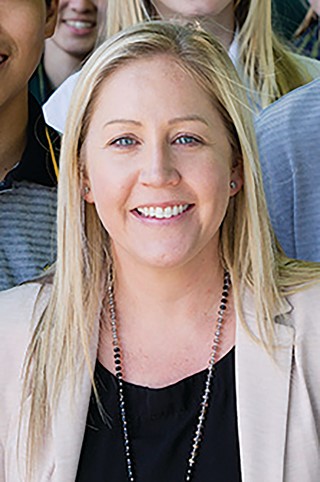 Melissa Heyrick
125 East Belt, Rangiora, 7400