New Zealand Institute of Business and Technology
Co-Ed / Tertiary
We are New Zealand's Graduate College and have specifically designed the institute to give international students maximum choice and options when they come to New Zealand. Our programmes are designed to maximise education, employment, visa, and permanent residency opportunities.
We offer students a campus within a business incubator and innovation hub setting ensuring they can make local connections with New Zealand entrepreneurs.
We provide a quality educational experience while also providing time for our students to adjust to the culture, business, and educational differences of New Zealand.
Our students complete assignments that are focused on the New Zealand workplace, many complete a 300-hour internship, and all will undertake a ten hour career support workshop in the last few weeks of their programme.
Highlights
Graduate Diploma in Business (Level 7) – 120 credits
Graduate Certificate in Business (Level 7) – 60 credits
Contact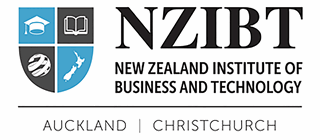 Cindy Li
107/150 Lichfield Street, Christchurch

chnbjcindyli