National Trade Academy
Co-Ed / Tertiary
NTA is a diverse Vocational Training Institute that offers land-based training including: Agriculture, Horticulture, Equine and Animal Care. We also have a Commercial and Private Pilot Licence training scheme and an English Language Academy. We have campuses in Oamaru (at the local Airport for Pilot training), on the outskirts of Christchurch (Farm and Equestrian centre), and in the centre of Christchurch city (English Academy).
Many of NTA programmes can lead to employment opportunities, and NTA is a Category One Provider which enables English Language students "part-time work rights". NTA has also been successful in assisting our dairy farm graduates into employment on dairy farms in New Zealand (NZ).
To provide real life training, NTA also has access to the Arion Farm Park, Arion Riding Centre and a Commercial Nursery. NTA offers NZ Qualifications approved by the New Zealand Qualifications Authority and are designed to meet the needs of NZ industry and provide students with the skills and knowledge to succeed in each of the industries we represent. Many students use the skills and knowledge back in their own country to gain better jobs and enhance their career opportunities.
NTA has been in operation since 2000.
Highlights
Programmes in:
Agriculture
Horticulture
Equine (Horse Riding)
Animal Care
Commercial and Private Pilot Licence training
English Language
Student Numbers
International Students: 120
Total Number Students: 700
Contact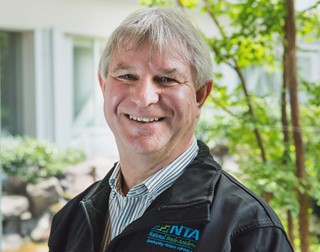 Craig Musson
890 McLeans Island Road, McLeans Island, Christchurch