Alpha Educational Institute
Co-Ed / Tertiary
Alpha Educational Institute (AEI) is a Private Training Establishment (PTE) registered with the New Zealand Qualifications Authority (NZQA). AEI has been successfully operating for more than 20 years. Over this time, thousands of students from all over the world have been provided with an unforgettable experience of studying abroad. Our primary goal is to provide the highest level of quality education and support to students.
Why choose AEI?
Internationally-recognised qualifications with a reputation of educational excellence
One of very few providers approved by Immigration New Zealand for Pathway Visas
Highly qualified teachers with industry experience who are dedicated to helping students achieve
Dedicated, multi-lingual student support team to help students overcome any issues
Assistance with transition to work, offering Curriculum Vitae, cover letter and interview skills workshops
Emphasis placed on learner-centred teaching approach where the teacher acts as a facilitator rather than instructor
Highlights
Diploma in Business Management (Level 7):   Students specialise in one of the following: Brand Management, Digital Ubiquitous Marketing, Business Information Technology. This qualification will provide both New Zealand and global businesses and organisations with graduates who can apply advanced business management knowledge and skills.
High School Preparation: AEI's High School Preparation course has been developed by teachers with high school and TESOL qualifications. The course includes learning English language as well as English for three compulsory school subjects: Maths, Science and Social Studies.
Language Boost: This course is offered during school holiday periods and mixes English learning with having fun. We use a theme-based approach to help students develop their English language skills, especially for daily use, along with linked fun activities and field trips.
Language Mega Boost: This is a language 'booster' programme which focusses on practicing four key skill areas – Reading, Writing, Listening and Speaking. In addition, time is spent on improving student's grammar, vocabulary and pronunciation all while having some fun.
Student Numbers
International Students: 180
Total Number Students: 180
Contact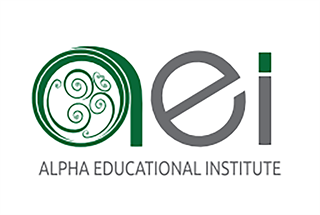 Teena Hireme
19 Sheffield Crescent, Burnside, Christchurch,  8053