HealthTech Supernode Challenge Winners Announced
HealthTech Supernode Challenge Winners Announced
Winners of the inaugural HealthTech Supernode Challenge - a national innovation challenge powered by ChristchurchNZ, Kiwinet, and Ryman Healthcare - were announced at the Awards Ceremony in Christchurch last night.
After an electrifying and inspiring series of pitches, Richard McCulloch from NextStep was crowned as the Best Startup Team and the Overall Winner of the Challenge! As overall winner, Richard received a cash prize of $10,000 as well as the potential of a validation contract with Canterbury District Health Board, and pre-commercialisation funding from WNT Ventures.
Category Winners Were:
Lui Holder-Pearson from Accessible Insulin Pump won the Best Solution from a Student Team category and a $5,000 cash prize;
Dr. Deborah Munro, D.Eng. from Diagnostic Implantable Sensor System For Spinal Fusion won the Best Solution from a Large Enterprise Team category as well as a $5,000 cash prize;
Professor Maggie-Lee Huckabee from BiSSkApp won the Best Solution from a Canterbury Team category as well as a $10,000 cash prize;
Richard Shepherd and his team from HT Systems Kera Transfer Aid won the Best Aged Care Solution category as well as a $5,000 prize.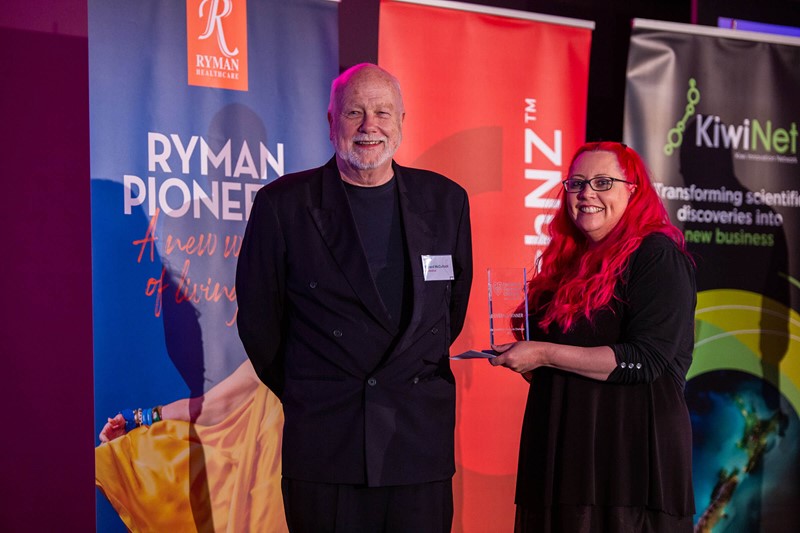 The aim of the Challenge was to identify and generate commercially viable innovations that could address real healthcare problems particularly in the aged care and rural care sectors. 22 finalists were chosen from 128 applicants and put through their paces during an intensive 6-week pre-accelerator programme that included support from local and national mentors, guest speakers, coaches, and judges. The Challenge has brought the entire NZ innovation community together to support innovators in the all-important healthtech sector.
At Thursday's Demo Evening event which took place at Manawa in the heart of Christchurch's Health Innovation Precinct, the top eight finalists pitched their innovations to a VIP judging panel. 
Joanna Norris, Chief Executive of ChristchurchNZ and Challenge judge says, 'With an aging population and uncertainty surrounding the COVID pandemic requiring us to constantly adapt, healthcare will continue to demand innovative solutions – and Canterbury will be first in line to offer them. The challenge has showcased the region's spirit of innovation and collaboration in our flourishing healthtech sector, while demonstrating the level of talent and creative thinking across New Zealand.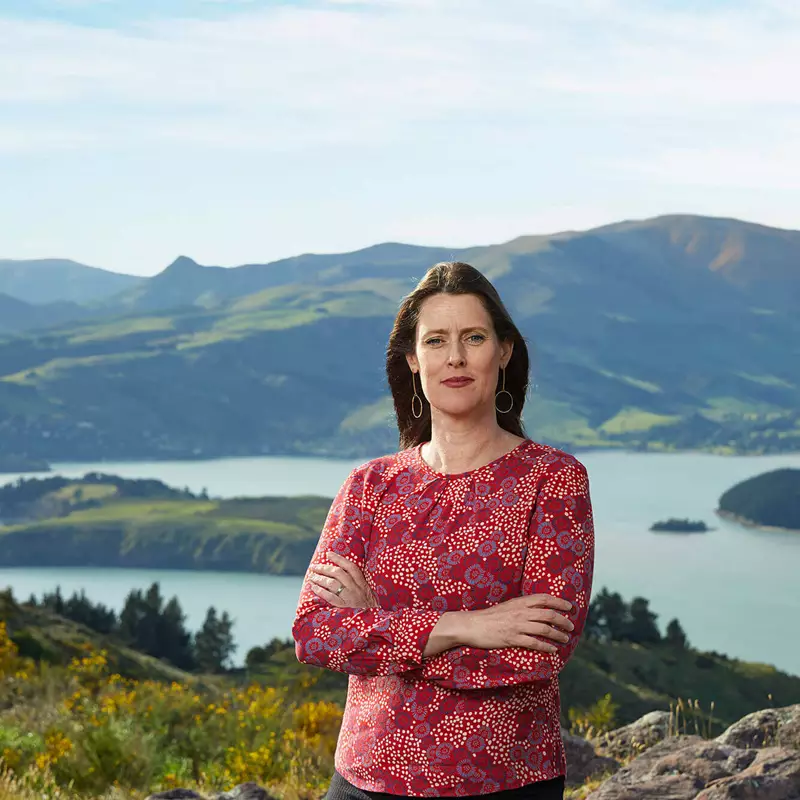 These start-ups are growing the jobs of the future. Congratulations to Next Step™– we are excited to see what you do next from your base here in Aotearoa.''

ChristchurchNZ Chief Executive - Joanna Norris
''These start-ups are growing the jobs of the future. Congratulations to Next Step™– we are excited to see what you do next from your base here in Aotearoa.''
Fellow judges, Microbiologist and media commentator Dr. Siouxsie Wiles and Ministry of Health Chief Science Advisor Ian Town were impressed by the healthtech innovation presented during the evening. 
Alexandra Stuthridge, Challenge judge and Commercialisation Manager at KiwiNet says, "Our nation needs more successful science and tech start-ups led by inspired entrepreneurs, working to solve some of New Zealand's – and the world's – biggest problems. And that's exactly what the Finalists in the HealthTech Challenge are doing. We have been so impressed and inspired by their passion, determination and dedication to making a difference. This Challenge has brought an incredible amount of talent to the fore, in an incredibly important sector. I congratulate our Finalists and Winners on helping to create a better, brighter, and more resilient world for us all." 
Rick Davies says "We are really looking forward to exploring opportunities to work alongside the fantastic aged care winners, and potentially many other talented applicants that have participated in this competition. It's been a huge effort by all involved. They've proven to us what tremendous potential there is to harness technology to improve the lives of older people, and it has been an absolute privilege to support their work.''
All of the finalists who took part in the Challenge were able to gain valuable guidance and support from the innovation community, broaden their networks, and increase their profile through the Challenge's pre-accelerator programme.
"It's an absolute honour to be crowned the overall winner of the HealthTech Supernode Challenge tonight, the whole journey has just been phenomenal, especially with the tremendous support from Ministry of Awesome and UC Centre for Entrepreneurship. The next step for us is to partner with a manufacturing partner with a global reach or raise investment so we can complete the development and compliance with regulatory requirements. Newborns are our most vulnerable and we believe we have got a great product to tackle this massive global problem". 
Delivered by the Ministry of Awesome and the University of Canterbury's Centre for Entrepreneurship with support from ChristchurchNZ, KiwiNet and Ryman Healthcare, the HealthTech Supernode Challenge aims to position Christchurch as New Zealand's centre of health innovation by attracting and growing talent, business and innovation.