Action and Opportunities in Skills and Employment
By Karen Haigh - Talent Specialist for Innovation and Business Growth at ChristchurchNZ.
As COVID causes economic disruption worldwide, one of the most significant impacts is on people's jobs.
Many of us have had our livelihoods affected in some way by COVID - some by redundancy, some by a reduction in hours, or even by a reduction in remuneration.
It's clear our school leavers and graduates will face a very different outlook when they finish their qualifications at the end of the year.
As the city's sustainable economic development agency, ChristchurchNZ is working towards socio-economic recovery and supporting our workforce is a key piece of that vital work.
So, what's the situation?
Canterbury has seen a 63% increase in job seekers since the beginning of the year, with the regional unemployment rate rising to 5.1% from 3.2% in January of this year. The average number of hours worked is down 10% from a year ago.
As well as impacting around 9,000 jobs, this tighter job market has a knock-on impact on other areas including those about to join the workforce. We will have over 7,000 school leavers and almost 10,000 tertiary graduates in the region facing an uncertain future come the end of the year.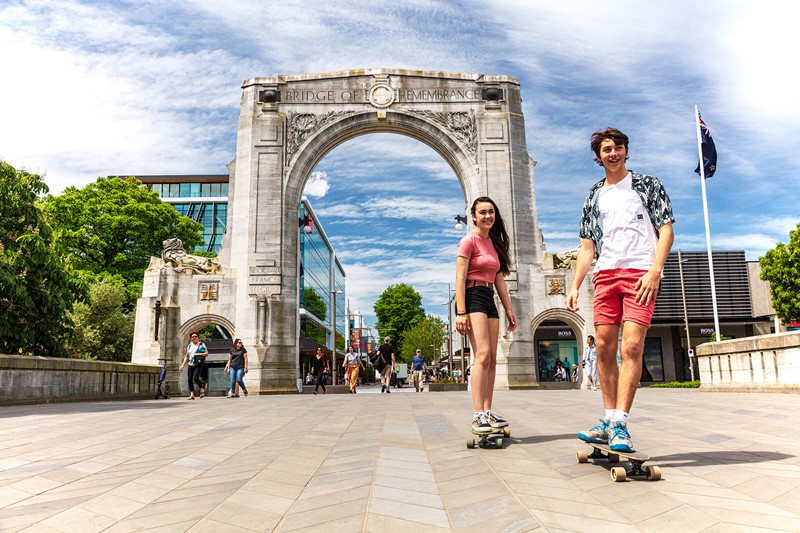 Higher unemployment impacts more significantly on those in lower skilled roles and our vulnerable populations – Māori; Pasifika; young people not in employment, education or training; and our long-term unemployed.
And what are we doing?
We are supporting the journey for labour market priority groups – school leavers, tertiary graduates, NEET (young people not in employment, education or training), impacted workers, Māori and industry..
To ensure work isn't duplicated, and to identify gaps, we are mapping the support available from iwi, central and local government agencies, our education providers, charitable trusts, and other support groups.
Impact projects can then be delivered to provide support where needed.
It is critical we ensure our community has access to the information they need, and is aware of the help available.
ChristchurchNZ is developing regional information resources and working to ensure this gets into the hands of those who need it.
We are also developing a Regional Workforce Plan that identifies the skills available and needed now and in the future . This plan will inform central government investment and policy in education, immigration and community interventions; and will enable us to better understand what skills Christchurch's future economy will require. That in turn will allow us to work with education providers to ensure the right courses are offered.
In times of recession we generally see an increase in people choosing to study.
This is an opportunity to upskill Canterbury's relatively poorly-educated workforce for our future economy, to generate more and better jobs, to increase productivity, and to raise living standards and wellbeing.
We are supporting Ngāi Tahu's development of an iwi skills hub that will create stronger pathways for young Māori into tertiary education and skilled jobs.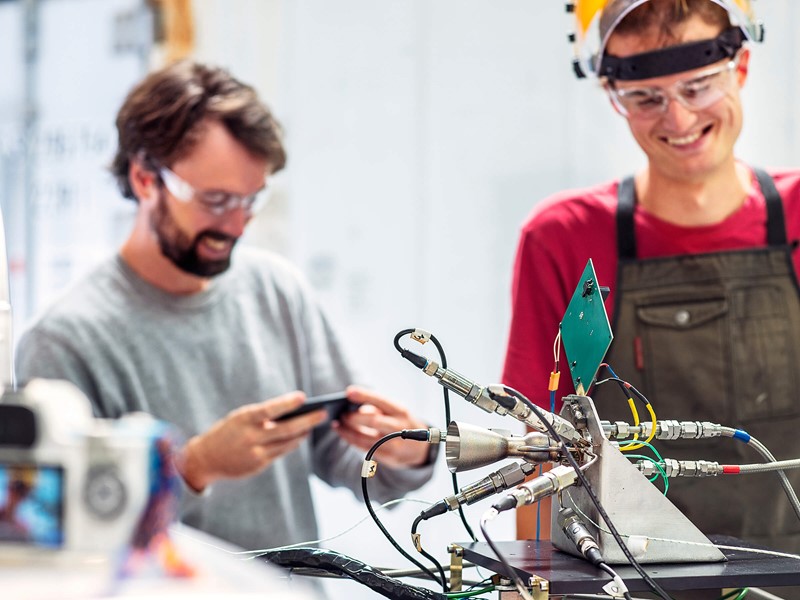 Among other projects, we are working with education partners and mana whenua to increase aspiration and participation of students in low-decile schools in future-focused tertiary study that will lead to careers in high-growth areas.
We are also seeking to future-proof Canterbury's labour market - we know how vital it is to create new jobs to ensure people have employment options now and in the longer term.
We have invested in a city-wide innovation and entrepreurship ecosystem partnership to support high-growth potential businesses and future job creation in areas of regional strength and global growth opportunity. These Supernodes are Aerospace and Future Transport, Food, Fibre and Agritech, Health Tech and Resilient Communities, and High-Tech Services.
Our business attraction team is working to attract additional businesses and jobs to the region.
While we expect ongoing economic disruption, there are many green shoots and opportunities – one of which is to develop a workforce that is highly skilled and can support a thriving and globally competitive future economy.