13 - 29 January 2023
Bread & Circus 2023
13 - 29 January 2023
Get Ready For Magic And Mayhem
It's summertime in the city. It's gold coins and belly laughs. It's the perfect blend of nostalgia and reinvention. It's Christchurch's story. It's the 30-year celebration.
Bread & Circus Is Back For 2023
With decades of rich history, Bread & Circus is the buskers festival Cantabrians know and love, and a long-time favourite event on the city's summer calendar. The 2023 programme brings world-class twists and turns, with the same tradition and passion that it was created with 30 years ago.
There really is something for everyone, from day-time family fun the kids will love to adults only late-night shows.
Head over to www.breadandcircus.co.nz to see the full programme so you don't miss all of your favourite returning acts, as well as this year's new talent.
The city is coming alive to welcome the buskers once again, and we can't wait.
Make The Most Out Of Your Buskers Experience
Here are some ideas of how to enjoy a day in the city, before and after the shows.
How To Get The Most Out Of An Evening At The World Buskers Festival
One of this year's most anticipated returning acts, The Purple Rabbit is an adult-only, must-see show. The five-star act brings together a perfect storm of world-class misfits, with a blend of mischief, magic and mind-blowing mayhem.
Explore Purple Rabbit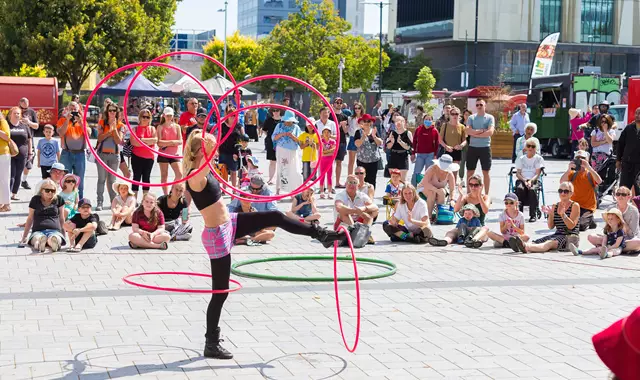 Family Day At The World Buskers Festival
For children, nothing is more exciting than experiencing all of the magic that the buskers bring to the streets of Christchurch. Discover how to get the most out of a family day at the World Buskers Festival.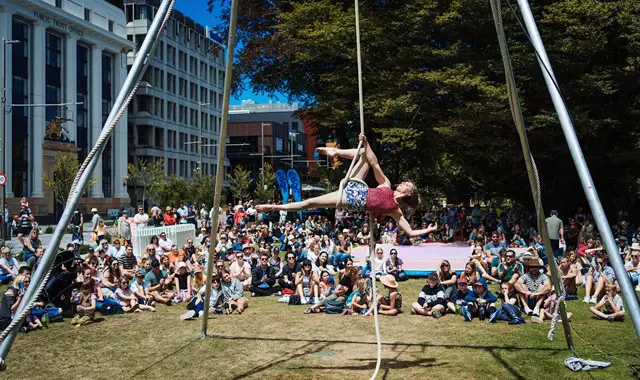 The Green At Te Pae Busking Pitch
The Green Busking Pitch is running shows throughout the whole festival, so be sure to check the timetable and gather your group to head along. Here are some ideas of how to enjoy a day in the city, before and after visiting The Green.
You may also be interested in ...