Explore
Your Guide To BLOOM With Mary Outram
With Mary Outram
Dress to Impress this Bloom Season
One of the most anticipated and exciting weeks in Christchurch is just around the corner. Fashion Lover and seasoned Race Day attendee Mary Outram is here to give you the low down on BLOOM and ensure you not only look your best but have the best day too.
The Week
I was 18 at my first Race Day and would never have imagined the world of fun fashion, and colour that would be opened up to me. 2021 will mark my 11th consecutive year in attendance. I love what Cup Week brings to the Canterbury region, a social scene like no other, creative, competitive, and cheerful for Christchurch.
This year I am most excited about… well, the fashion of course! The week is one of those rare times you can dive right into your look and don't need to hold back. Whether you choose to be bold and daring or subtle and soft, the excitement of planning your outfit is half the fun.

This is my take on Cup Week and everything you need to know, coming from me, a fashion lover, to ensure you not only look your best, but you will have the best day too.
Hold my hand and read on!
The Outfit
Style (naturally) evolves. More recently, I like bright and bold outfits with more simplified accessories. However, as Iris Apfel would say "More is more and less is a bore" …. This is your fashion moment so wear what YOU love and feel amazing in. You may not get another excuse to make a statement with your clothing this year, so why not go all out?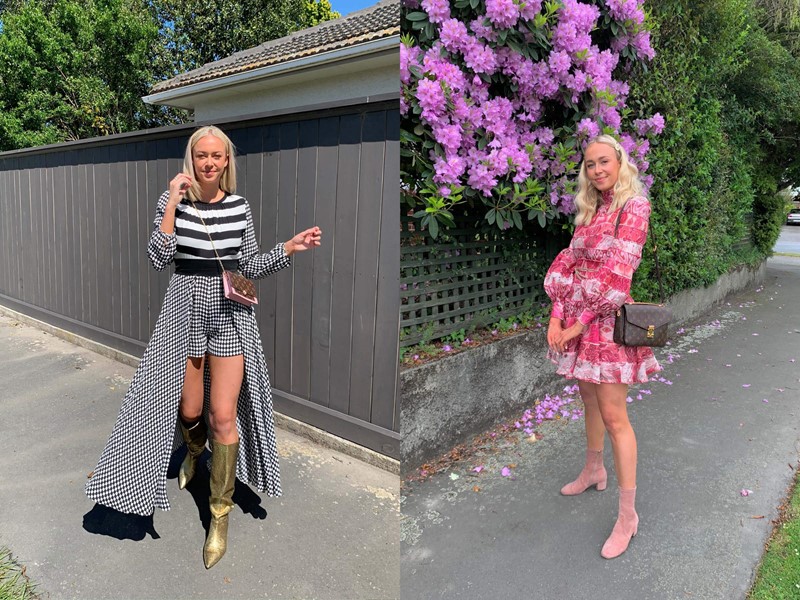 I've worn many pieces over the years. Favorite looks have included Zimmermann, Bronx and Banco, Dion Lee and Sass and Bide. This year I'll be wearing a different look at each race day, one which is a special NZ designer piece that I cannot wait to reveal. People often keep their outfits secret until the day, and I like to keep mine under wraps too. It's part of the drama!
Your Look
A Race Day look is traditionally a 'day look.' so avoid eveningwear and shiny fabrics or sequins. You want to turn heads with elegance. Be generous with colour, be as dramatic as you desire. If you feel beautiful, there are no right or wrong colours to wear but bonus points if you choose a colour that suits your complexion.
Local spots to shop for your outfit:
Explore our guide to Race Day shopping.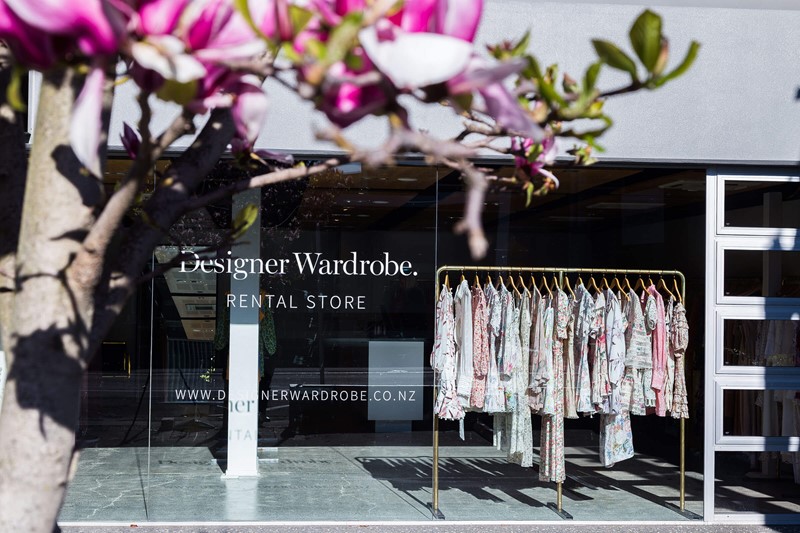 Complete Your Look
Complete your look with headwear, a bag, and shoes. If you're wearing florals or multiple colours, pick one key colour from the fabric to match 2 of your accessories with. Colour matching is a wonderful way to easily complement your outfit. If you are working with neutrals, go ahead and match all 3 accessories.
Headbands and hair accessories have been on trend the past few seasons instead of full hats or fascinators. Decide what works for you. Some of my best headwear looks have been homemade using basic headbands and decorative items that I have bought. It's amazing what you can do with a glue gun!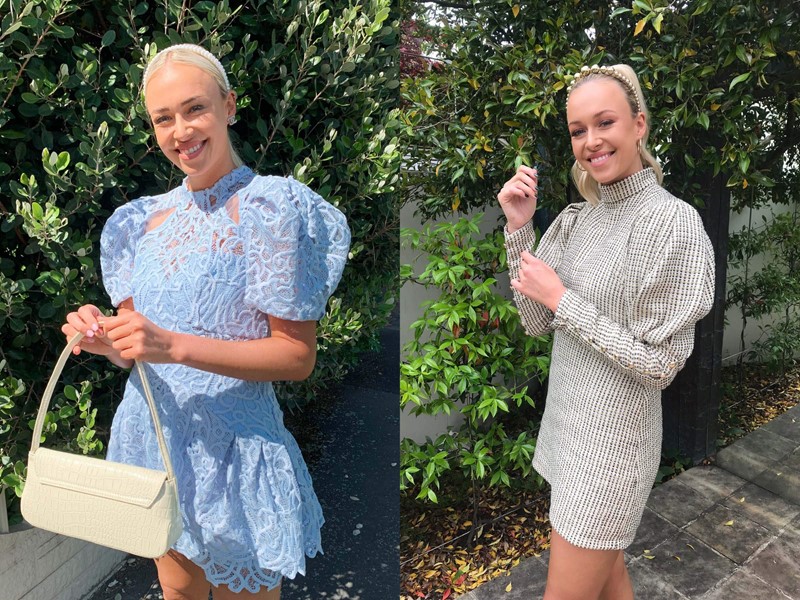 There are a squillion bags to choose from. Clutches or crossbody's mean you can keep your hands free for champagne and winning tickets! Ensure you have enough room to carry a few items such as your lipstick, bankcards, and phone.
I prefer boots, low wedges, or espadrilles to high heels. There will be a lot of standing and walking, so comfortable footwear is an important consideration.
Jewellery adds a finishing touch. Go bold or subtle, simple or statement. It's Cup Week so be daring, pick what looks good with your outfit and wear it!

Christchurch spots to shop for your accessories:
The Hair
If you're like me then you'll want to get FULL GLAM! I like to get ready with friends, so we try book hair & make-up appointments back-to-back for some girly morning fun.
Go-to Hair glam squad favorites:
Danielle Hall Hair - Danielle will keep you laughing while she creates your perfect race day look.
Ginger Meggs Hair - Stylist Tuscany Hamel works from this dreamy space and is your girl for amazing curls.
Dry & Tea - Karina and her team are lovely! Sip on yummy tea or bubbly while they make you look fab.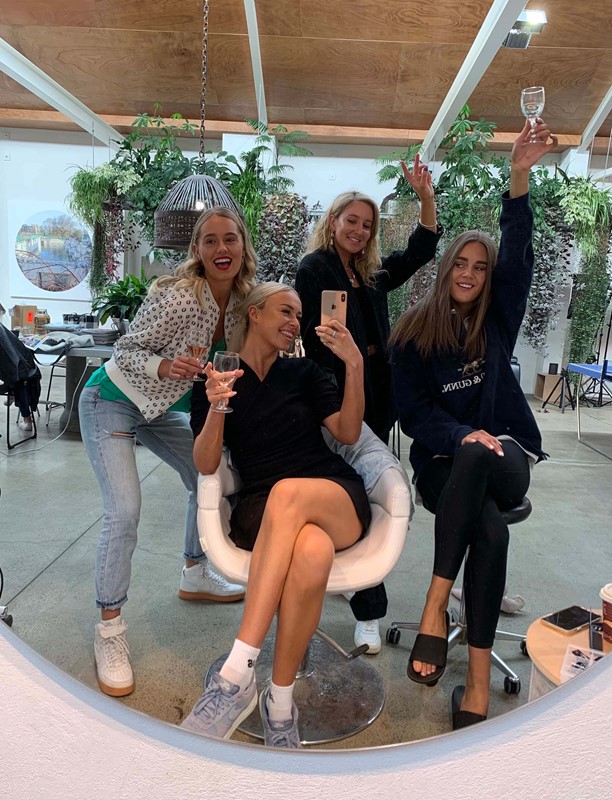 The Makeup
For makeup, I love to wear a touch of colour on my eyes or bold lips. Last year I did a subtle pink eyeliner to compliment the pink tones in my outfit. I've also done bronzed and glowy which is softer for a day in the sun. Remember to ask your makeup artist to use a SPF in your base and don't forget lippy for touch ups.
@ByKendal or @Kasiastanicichmakeup are my local favourites.

These queens are highly sought after so book in advance. Alternatively, you can find talented local makeup artists on Instagram or visit the Ballantynes or Mecca beauty counters.
Champagne Breakfast
Restaurant champagne breakfasts have the hard work done for you. Arrive, eat and leave – stress-free and easy.
I enjoy hosting at home. My closest girlfriends bring a plate for brunch, and we have time for group photos and final touches before heading off.

At home shopping list:
Champagne (top of the list of course)
Chocolate Covered Strawberries (a crowd favorite)
Croissants (I like to do two flavors, ham + cheese and tomato + avocado smash).
Create candy floss champagne for something a little extra! All you need is a packet of fresh floss to decorate your flutes - here are some I created last year.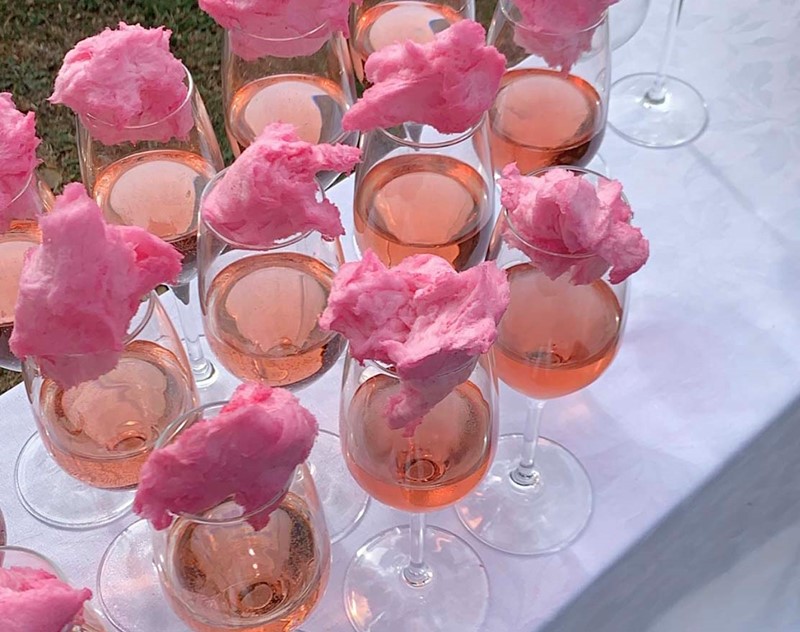 Time To Go
Okay lovelies, woohoo! Let's go to the races!
Arrive around 12.00-12.30pm to beat the crowds as 1.00pm is usually a busy entrance. Lucky enough for a corporate table or tent? Arrive earlier to make the most of your catering.
Take photos. Lots of them. Each event usually has their own customised flower wall.
Feeling lucky? Choose the horse with the most unique name!
Stay hydrated amongst the tasty champagne.
Give your feet and shoes a break if you can (good luck to all girls in heels).
Most of all HAVE FUN! This is your race day to enjoy!
As Karl Lagerfeld of Chanel said, "Elegance is an attitude".
So bring confidence with you and you will not only look gorgeous but have the most fabulous time too.

Mary x