Explore
Discover The North Canterbury Wine Region
Get To Know Waipara, Canterbury's Famous Wine Region
The North Canterbury wine region is a hidden gem for wine, food and relaxing accommodation — the perfect recipe for a long weekend. Flanked by the Southern Alps, close to the sea and with fertile soil for a variety of growing opportunities, this close-to-Christchurch destination makes the list for must-do breakaway.  
Things To Drink In North Canterbury
The cellar door experience is hard to beat here. With stunning vineyard views framed by the Southern Alps and genuine hospitality, tasters are in for a treat. Right up against State Highway One you'll find some of the more well-known wineries of Greystone, Waipara Springs and Black Estate. Head into the South Bank area along Georges Road, and enjoy Terrace Edge, Georges Road and the Boneline.
If you're curious about natural wine, you'll be spoilt for choice. The region has a strong culture of organic and holistic winemaking with minimal intervention. Check out Hermit Ram in the Waipara Gorge that takes wine lovers on a true taste journey. Silver Wing Wines offers wines with no additives and wild fermentation, creating robust and beautiful wines. Greystone Wines were one of the first to succeed with natural ferments and are innovative to the highest degree. They also recently claimed 'best in the world' for one of their Pinot Noirs. 
Check out our picks of the best wineries in North Canterbury.
Where To Eat In North Canterbury
Food production is rich in North Canterbury's culture and heritage and the region is a breadbasket for New Zealand. Explore a perfect epicurean adventure as you work your way around the region's offerings. 
Not only famous for their organic and biodynamic wines, Black Estate is also one of the must-eat restaurants in all of Canterbury. Awarded the best winery restaurant in New Zealand at the 2017 Cuisine Good Food Awards, Black Estate prides itself on its locally sourced, organic fine food. 
The restaurant down the road at Greystone Wines is another must-do foodie experience. Led by Mel Wright, one of only a few licensed foragers in the country, you'll be treated to culinary originality derived from mother nature herself. Feast on their four-course, five-wine package for the best value. 
One of the newer food experiences has just begun at Pegasus Bay. Head into their new mini-deli and pick through their thoughtfully curated local bites. Pop your faves into one of their handwoven baskets with a glass (or bottle!) of your favourite drop, then roam their sprawling gardens for the most dreamy picnic spot. 
Things To See And Do In North Canterbury
Leveraging the region's rich food heritage, The Food Farm offers permaculture workshops for thriving gardens and self-sustainable living. Kings Truffles takes sustainable living a step further, foraging for truffles in their specially grown truffiere (truffle orchard). Sign up for one of their truffle hunts and try your hand foraging for these treasures. 
Make a day of wine tasting on the Waipara Valley Vineyard Trail, a 14.5km bike ride that winds through vineyards, historic farms and the raw beauty of the Waipara valley. Or if the bike saddle isn't for you, book a wine tour and be driven around a selection of wineries with a bunch of mates. Lunch and collections from Christchurch included. If you want to go all out, impress with the Between the Vines helicopter tour by Garden City Helicopters.  
Be sure to check out the epic sculpture park by artist Raymond Herber at the Iron Ridge Quarry. Over twenty years Herber has transformed an abandoned quarry into an impressive spot filled with amusing kinetic works, giant steel and stainless-steel pieces and abundant native planting. Stay for a picnic or sign up for a foraging demonstration on the property.
Credit: Young Adventuress
Where To Stay In North Canterbury
Sure, you can do a day trip exploration to the North Canterbury hotspots straight from Christchurch, but why not make a long weekend out of it? 
With plenty of great accommodation options, you'll be in the heart of the fun and ready to explore more. Kumiko's offers a respite in the North Canterbury wine region, with off-grid cabins or luxurious guest house rooms. 
If you prefer to wander back to your bed after a long day at the vineyard, you're in luck! Black Estate's B&B in its architecturally built accommodation has stunning vineyard views, premium linen and a complimentary breakfast. Georges Road provides a relaxing pod on-site, featuring a wood-fired hot tub, complimentary bikes and the option to pre-order a dinner package. 
Finally, you can also stay in the Greystone PurePod, with uninterrupted views of the Canterbury hills, the Greystone winery and stars at night. We told you you'd want to make a weekend of it. 
About The North Canterbury Wine Region
Close to the sea but providing shelter from treacherous weather patterns, North Canterbury's land is fertile and abundant as discovered by some of the first Māori ancestors. Today the region is a breadbasket for New Zealand's food production and is international renown for its wine quality. The region hosts over 90 vineyards, plenty of sheep and cattle farms, abundant rivers and coastlines, truffieres and more.  
North Canterbury can be broken into different sub-regions, each one distinct with unique soil and weather patterns. The Waipara-Glasnevin sub-region lies on the Waipara Valley floor and produces low yields of highly concentrated, flavourful grapes. The Waipara-Omihi sub-region sits on 100-200 metre high hills north of the Valley and produces textural, interesting wines. Further north and inland sits Waikari at 250-300 metres above sea level, where pure limestone-derived soils impart various mineral profiles.  
The North Canterbury wine region is a 60-minute drive from Christchurch heading north on State Highway One.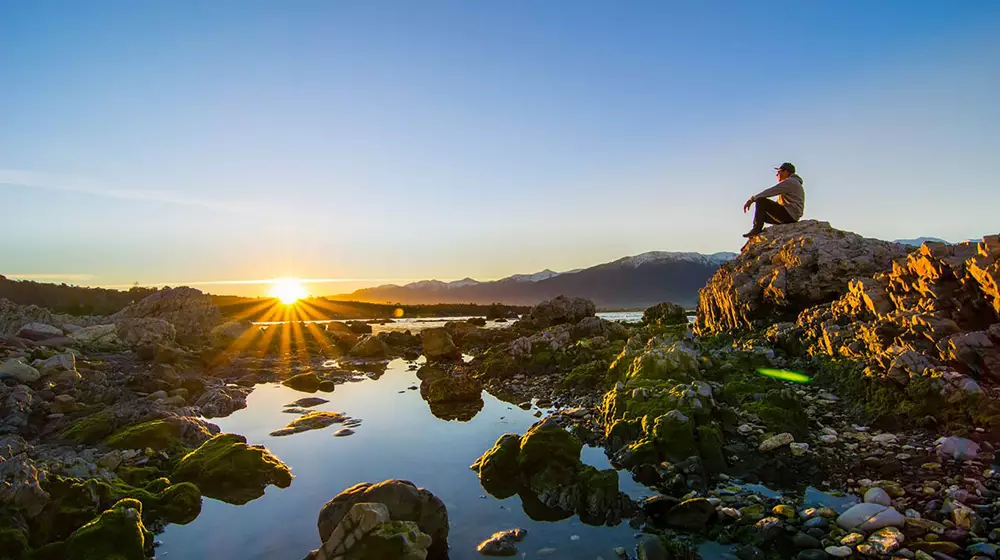 Alpine Pacific Touring Route
Explore the Alpine Pacific Touring Route encompassing Kaikōura, Hanmer Springs, Waipara and Christchurch - 450km of spectacular!
Explore Touring Route