Urban Playground in Ōtautahi Christchurch
Cheap and fun activities in the Central City
Ōtautahi Christchurch was named one of Time's top 100 places on the planet. One of the main contributors to this accolade? Epic creative installations from Gap Filler bringing fun and play to our urban spaces. These spots encourage experimental and playful encounters connecting people to place. From giant swings to larger-than-life street arcades, delight your inner child and explore the central city with these cheap and fun activities.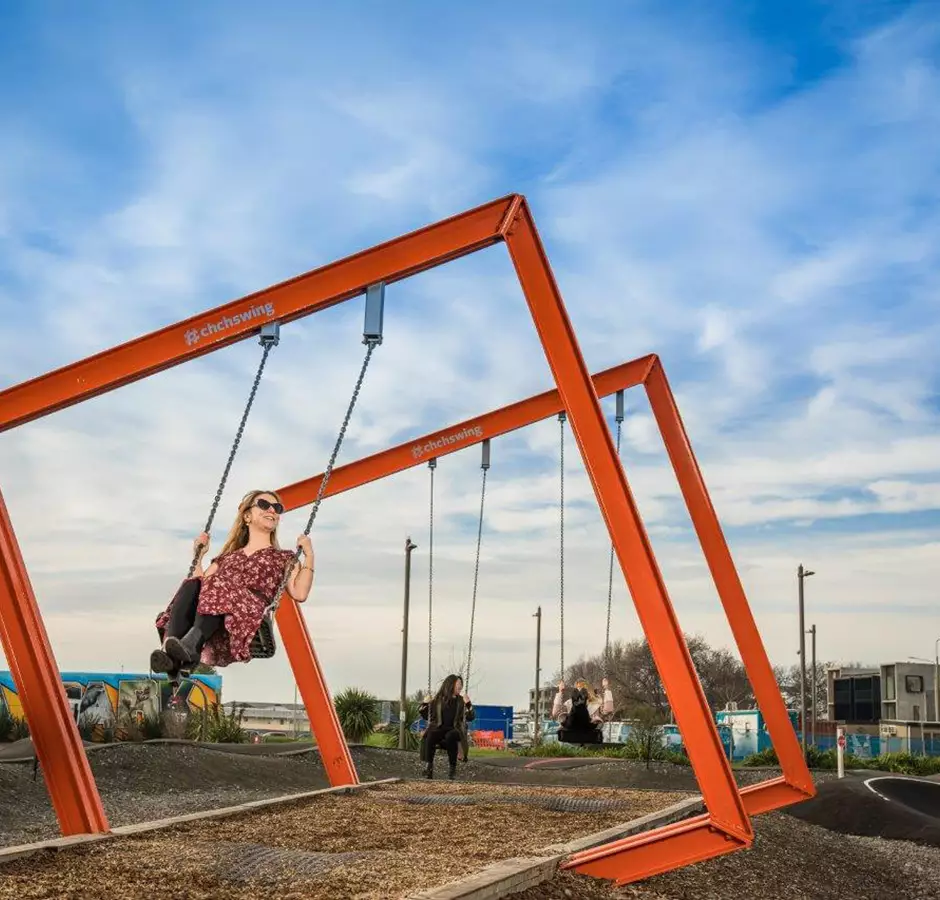 #chchswing
After a perfect Insta swing shot? This was literally built for you. Three swings hanging from huge orange frames, designed for artistic photography. Plus, the highest one gets you 3 meters in the air! A key learning from research was that local youth were missing places to hang out, and photogenic locations were popular – enter the #chchswing! Find it in Rauora Park next to the Detour Snake Run.
Explore #chchswing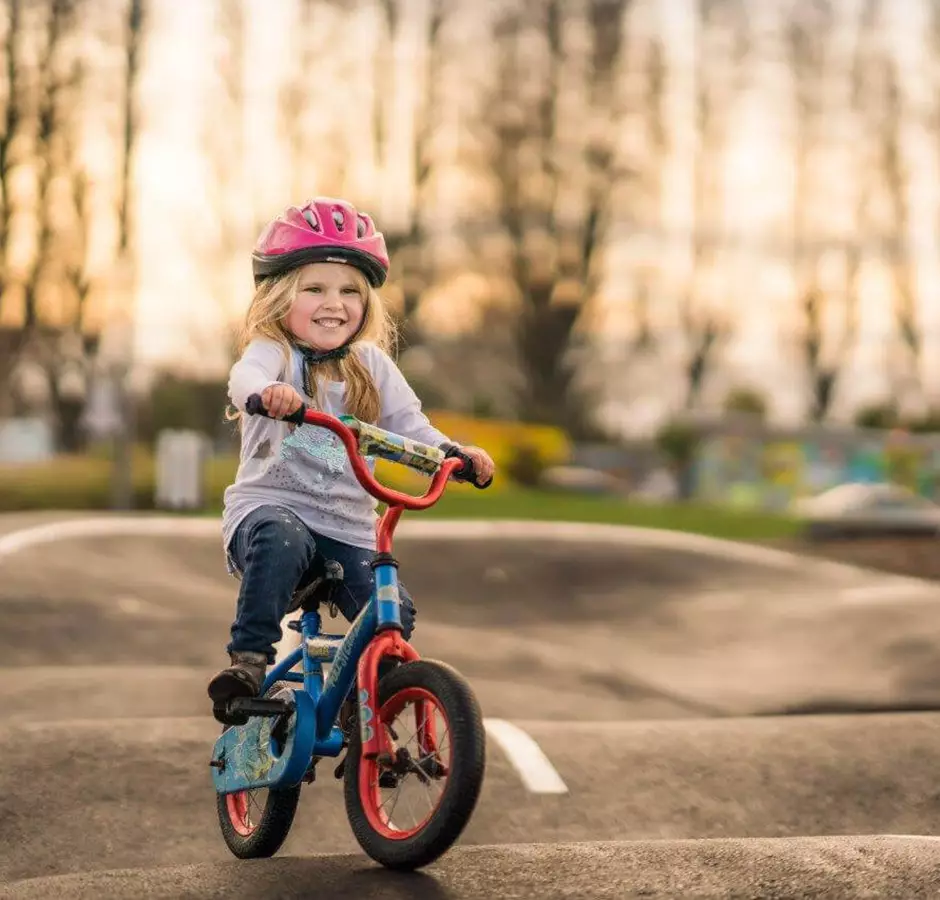 Detour Snake Run Pump Track
The coolest way to cut the corner, this wavy ride is designed for all kinds of wheels – skate, scoot, ride, roll and enjoy! Intended to add a moment of fun for commuters to mix up a usually flat ride around the city, this deviation runs through Rauora Park. Asphalted and smooth, it's bound to get the heart pumping.
Explore the Pump Track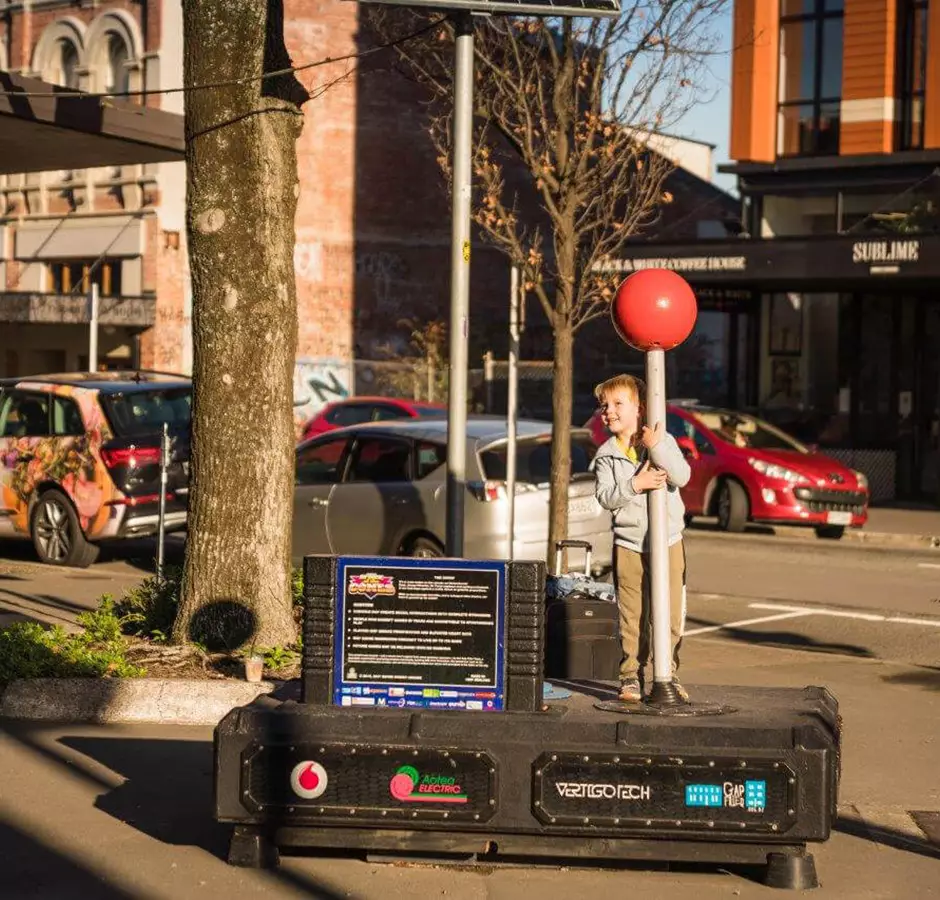 Super Street Arcade – A World First
This is the world's first giant outdoor arcade game. You've got to use your whole body to work the controller (a giant joystick and oversized buttons) to play unique retro-style games at the intersection of Tuam and High streets. The 5-meter screen is mounted across the road which really takes this gaming experience to the next level.
Explore Super Street Arcade
More about Gap Filler
Gap Filler is one of our city's success stories and has put Ōtautahi Christchurch on the map in terms of urban play.
Born from a desire to fill empty public spaces in the central city following the earthquakes, Gap Filler now works around Aotearoa putting their wealth of experience to work in urban spaces creating engaging experimental and playful encounters that connect people to place.
Gap Filler designs and delivers creative, experimental installations and placemaking programmes and strategies for communities, and the public and private sectors. They're one of Aotearoa's leading placemaking entities, working at the intersection between urban design, public art, community development and public intervention.