Explore
Urban Playground in Ōtautahi Christchurch
Cheap and fun activities in the Central City
Ōtautahi Christchurch was recently named one of Time's top 100 places on the planet. One of the main contributors to this accolade? Epic creative installations from Gap Filler bringing fun and play to our urban spaces. These spots encourage experimental and playful encounters connecting people to place. From giant swings to larger-than-life street arcades, delight your inner child and explore the central city with these cheap and fun activities.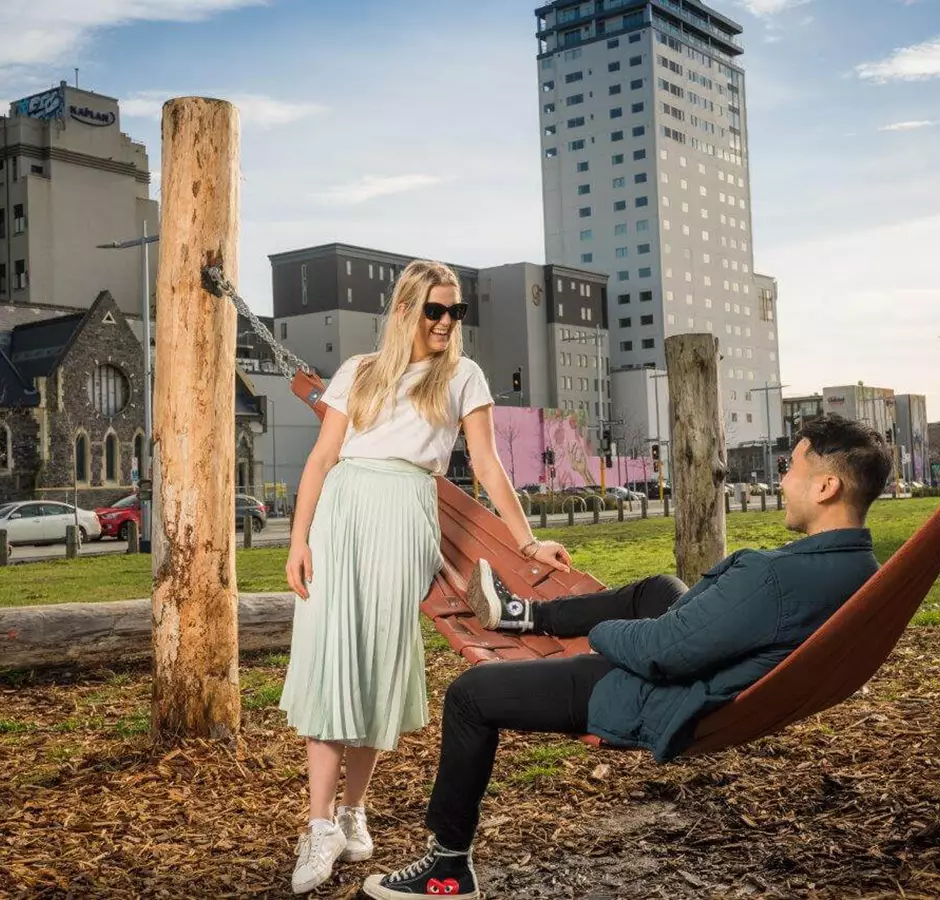 Hammock Forest
Ōtautahi Christchurch has a hammock forest in the middle of town. What makes it even cooler? They're made from decommissioned fire hoses! The forest is made up of over a dozen large pine logs with cosy hammocks hanging within. What a happy retirement for the hoses, relaxing after their time providing a valued emergency service. A great space to relax, chill out solo or hang with friends.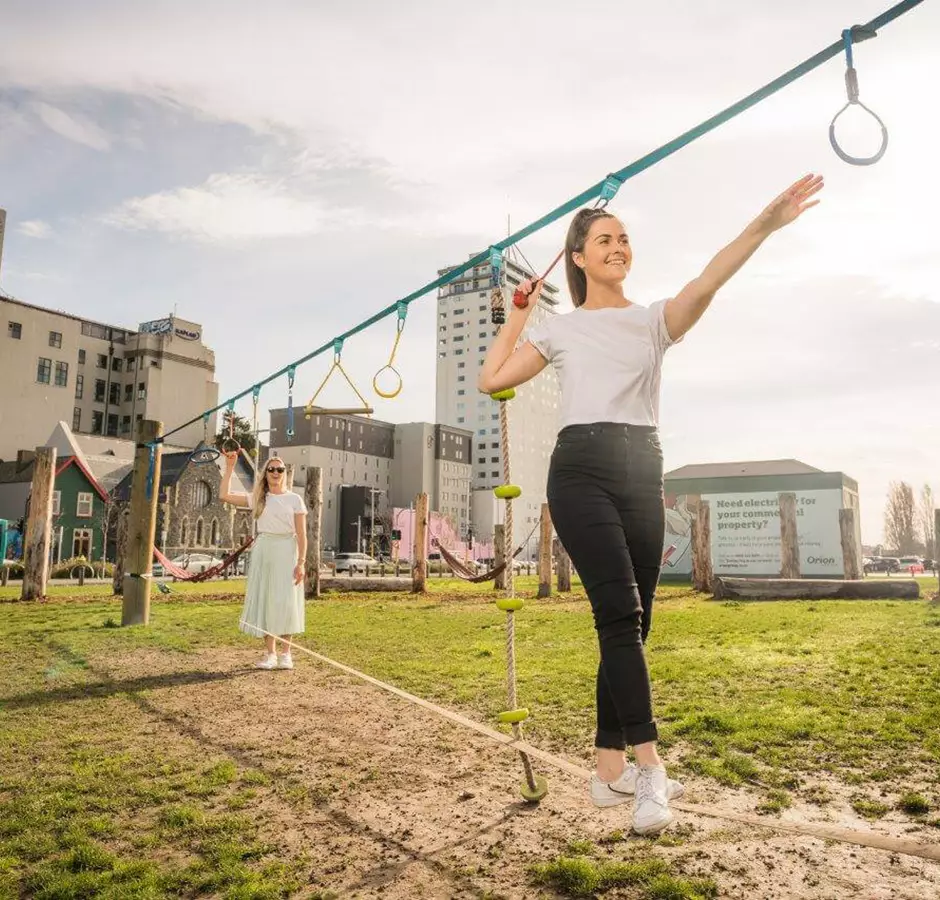 Slackline Park
Did you know Canterbury is home to some of the best slacklining and climbing locations in the world? The central city isn't exempt, home to New Zealand's only free-to-use dedicated slackline park. It's got a soft fall pad, beginner line, and Ninja Assault Course – among others. Slacklining is known to be addictive. No matter your skill, the Slacklining Park is perfect to practice your balancing act and meet other enthusiasts.
More about Gap Filler
Gap Filler is one of our city's success stories and has put Ōtautahi Christchurch on the map in terms of urban play.
Born from a desire to fill empty public spaces in the central city following the earthquakes, Gap Filler now works around Aotearoa putting their wealth of experience to work in urban spaces creating engaging experimental and playful encounters that connect people to place.
Gap Filler designs and delivers creative, experimental installations and placemaking programmes and strategies for communities, and the public and private sectors. They're one of Aotearoa's leading placemaking entities, working at the intersection between urban design, public art, community development and public intervention.