Explore
Explore Your Place with Melinda from Metropol Magazine
Explore Your Place with Melinda from Metropol Magazine
"For every $100 of local spend, $68 will stay local" – Melinda Collins Editor of Metropol Magazine talks to us about the powerful impact of shopping local, which businesses are her go-to and why she loves to call Ōtautahi home.
Tell us about what you do
I am the Editor of Metropol Magazine, Ōtautahi Christchurch's number one lifestyle magazine. As a locally owned and operated business for the past 22 years, 'local' has always been important to us and we're proud to capture the very best of local arts, fashion, events, cuisine, beauty, health, home, motoring and the Christchurch rebuild. We're looking forward to continuing this proud tradition of showcasing the amazing businesses, the inspiring people and the exciting things that will soon be happening again right here in Christchurch.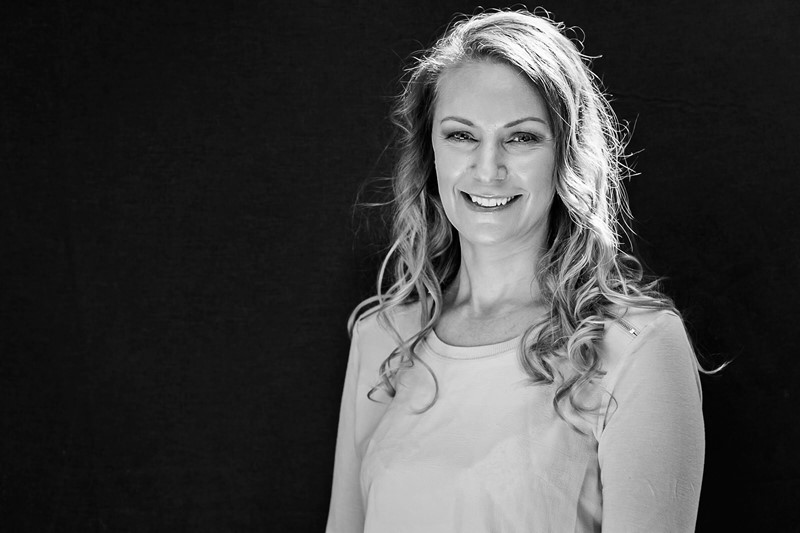 Why do you love Christchurch?
I first came to Christchurch when I was 19 and I've simply never had a reason to leave. Now I'm raising three children (and three fur babies!) here. I think the most compelling part of the Christchurch story is the simple fact that it is 'everything'. It is a vibrant city but filled with beautiful green spaces; it has all the benefits of a modern urban space but is filled with incredible history; even the climate gets the best of both worlds, with beautiful summers and cool winters.
What is your view on why supporting Christchurch businesses matters right now?
It's always been important, but now, it's critical. We're facing unprecedented times and nobody really knows how this recovery will look, but what we do know is that when you buy local, you are supporting locals. It may just be one small move, but it can have a powerful impact.
How do you suggest people support Christchurch businesses?
If you've got your health and your job post-COVID-19, then it's time to put your money where your mouth is. We all have a role to play in getting Canterbury back on its feet.
The evidence is compelling; for every $100 of local spend, $68 will stay local; local businesses stock local products and use local services; with a smaller footprint, it's the sustainable solution; and small, local businesses are big local employers!
But your wallet isn't the only way you can show support. Why not give them a virtual shout out? Follow them, like them, comment on their updates, maybe even flick them a message. It's something small but it can make the world of difference to a local business owner.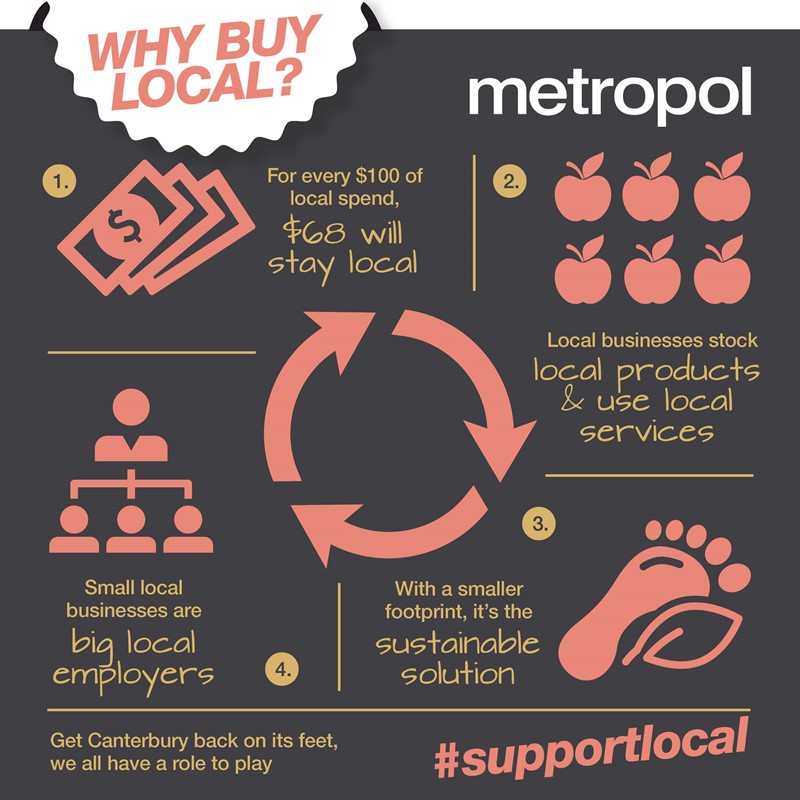 Which local Christchurch businesses would you like to give a shout out to?
We're spoilt for choice here in Christchurch. I love seeing the innovative startups we're seeing bursting into commercial life, such as local hemp product manufacturer The Brothers Green, dairy-free artisan cheese maker Diva Plant Cheese, and plant-based sausage maker Ananda Simply Wholefoods.