Business
Support Local Through These Initiatives
Support Local Through These Initiatives  
Ok guys, we're more than two weeks in and let's be honest – the flat white cravings are real. You, me, even Jacinda, we're all missing our favourite cafes.  
When you're making another instant and heating up your second oven pizza for the week, don't forget we have some of the best coffee in the world and cabinets stacked with quality food is our usual norm. 
The vast majority of our local spots are closed right now. Wage subsidies are filling the gap for now, but these guys need your support. For real. Rent is due and orders have dried up. 
So, how can you help?. 
Here are a few ways to keep the cash flowing to our awesome hospitality businesses while the doors are closed. 
Support Our Place
It's time to Shop Local, Ōtautahi Christchurch
Riverside Loyal
Concept: An online voucher service to help support their tenant businesses.
Riverside Market is undoubtedly one of the crown jewels of our CBD, and has quickly become a staple destination on any trip within the four avenues.
The team at Riverside have launched an online voucher service to help support their tenant businesses. Cash flow is a main concern among Canterbury businesses right now, and initiatives like this ease the burden.
They've also launched a Market Box delivery service so locals can get their local fix at home.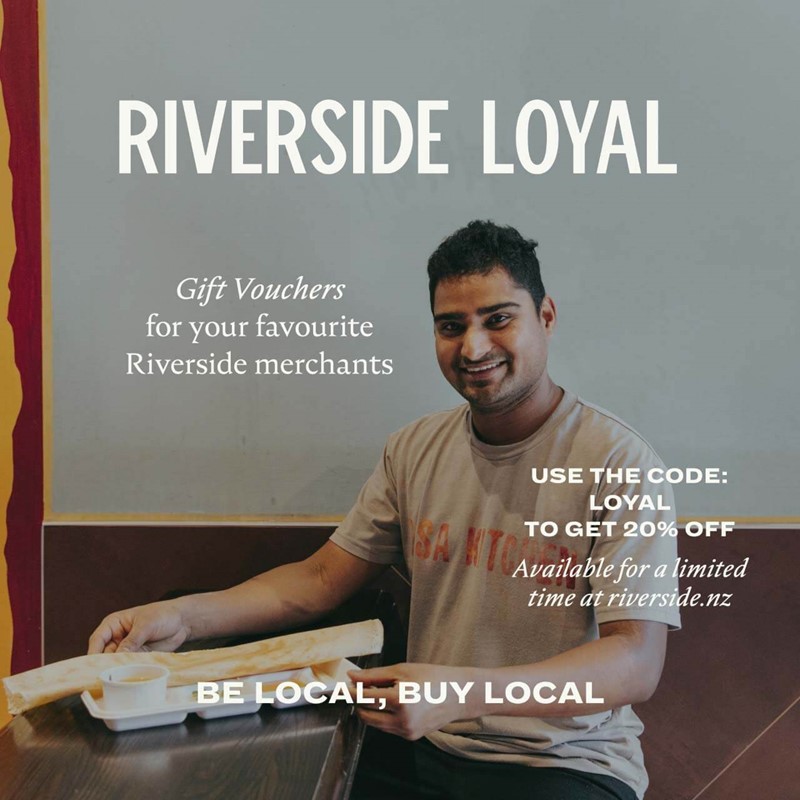 SOS Business 
Concept: Buy vouchers now, spend them later, and keep the cash flow up for your fav local business.
These guys started out as SOS Cafe, but quickly realised a wide range of businesses needed support. As of Easter Monday the website had more than 1300 Kiwi businesses signed up including 125 in Christchurch and another 25 across Canterbury.
Co-founders David Downs, Joyce Quah and Naadei Atafu said they felt "shocked and a bit helpless" when the lockdown was announced, so knocked together a pretty awesome online service.
"Many customers are loyal to their local coffee shop or restaurant/bar, and want to help. Now they can," the founders said on their website.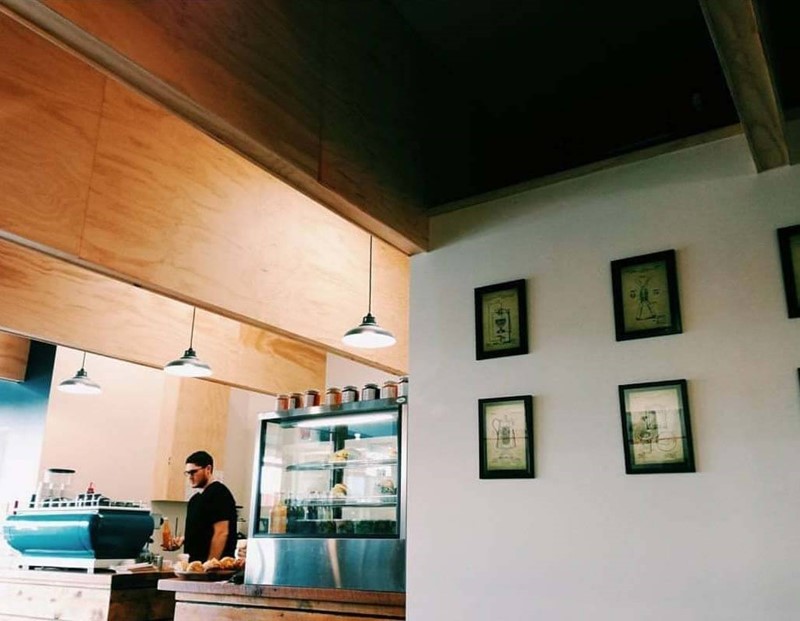 They said it gave businesses who don't usually sell vouchers the chance to do so, while acting as an online directory for those who do.
Hamish Bell runs Dispense Espresso in Ferrymead. The cafe has been closed since March 24.
"SOS was a good way to get a bit of cash flow when the usual ways aren't possible, and also it's not asking people for charity," Bell said.
"People can support local businesses by investing in future outings that they can look forward to, which is awesome."
Inside the four avenues, Tom Newfield runs Welles St and Earl, and was an early adopter of SOS Business.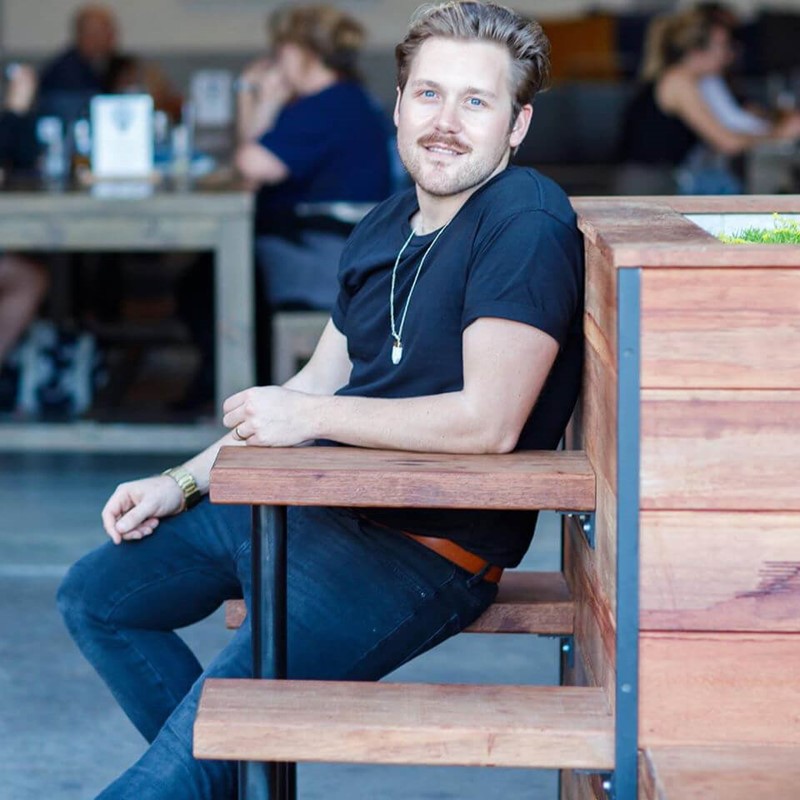 "It's things like this that bridge the gap and ensure places are still going when we come out of lockdown," Newfield said.
"It feels particularly hard in Christchurch, a city that has already had to rebuild, so for me it was quite heartbreaking to see people hit again."
Newfield said comraderie among "what are essentially competitors" had been great, and "we are definitely focusing on the aftermath and what that looks like".
"All of our stakeholders, our neighbours, we're all a massive Christchurch family and are rallying together to come out of this."
Prima Roastery 
Concept: Buy Prima coffee online, and they give 25 per cent to cafes they supply.
Prima Roastery is a Woolston-based coffee company that supplies more than 20 cafes around Christchurch and Canterbury. Cool people running a cool business – no surprise they came up with their own way to help.
Lee McDermid is Prima's managing director. He said the roastery and cafes are "really co-dependant" and the current situation was tough on all parties.
"We're about 90 per cent down on production, which is obviously pretty tough, but we've been allowed to operate and the cafes can't so we thought we could do something to help them out," McDermid said.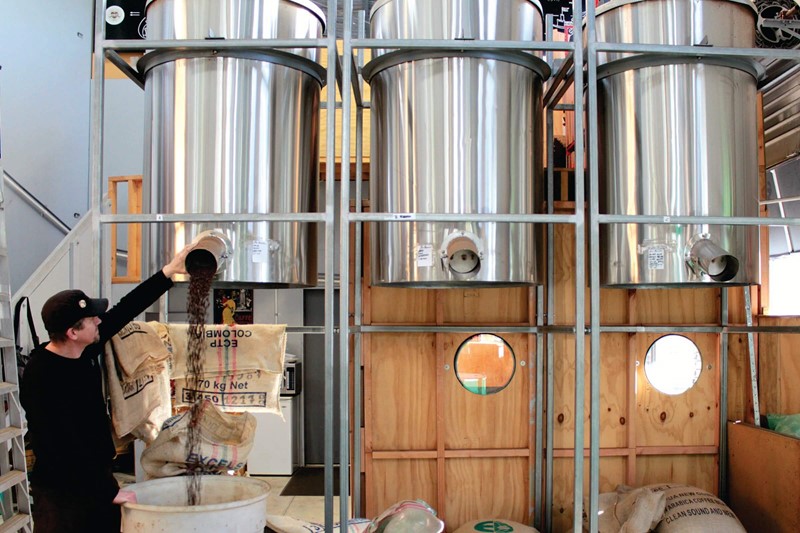 When buying coffee through Prima Roastery's online store, customers are prompted to enter the name of a valid Prima-supplied cafe. A quarter of that sale will go to that cafe, and help to keep everyone afloat.
"The codes are listed on the homepage and on our social channels," he said.
McDermid said they were ensuring all roastery staff were keeping safe while at work.
"We've rearranged things a bit, so some equipment is in other rooms and we talk to each other through glass. It's all a bit odd really, but we're following all the guidelines."
North Canterbury Wine Region
Not sure about you guys, but this lockdown has ignited a passion for wine. Local wine.
North Canterbury is right on the city doorstep, and is pumping out some of New Zealand's best.
Their new online shop boasts more than 40 wineries that sell online (yes please!), so keep the passion alive and support local!
Who are you sharing a drop with once we free to catch up with mates again?