Q & A with Mutu
Access over ownership — that's the idea behind Mutu, a peer-to-peer rental marketplace app developed and launched in Christchurch.
Founded by Toby Skilton, Mutu allows people and businesses to rent, lend, hire and share assets and equipment.
Going camping? Instead of buying a cheap tent, users can source a quality one, meaning items spend more time in use and less time languishing in storage.
Like Trade Me but for rentals, Mutu launched in September 2020 with a focus on building the Christchurch marketplace.
Following tripling month on month growth Mutu hit a $2m valuation with their first capital raise in March 2021. 
Skilton speaks with ChristchurchNZ about where the idea for Mutu came from and what it's like launching an innovative new platform in Ōtautahi/Christchurch
What's the idea behind Mutu?
"Every street, you can guarantee most households have a lawnmower, a water blaster, drills — all these items that essentially just sit around collecting dust and then they make their way to landfill.
"For us, it's educating people: you don't need to buy and store things you don't use regularly when you can simply jump on Mutu, get it when you need it and give it back."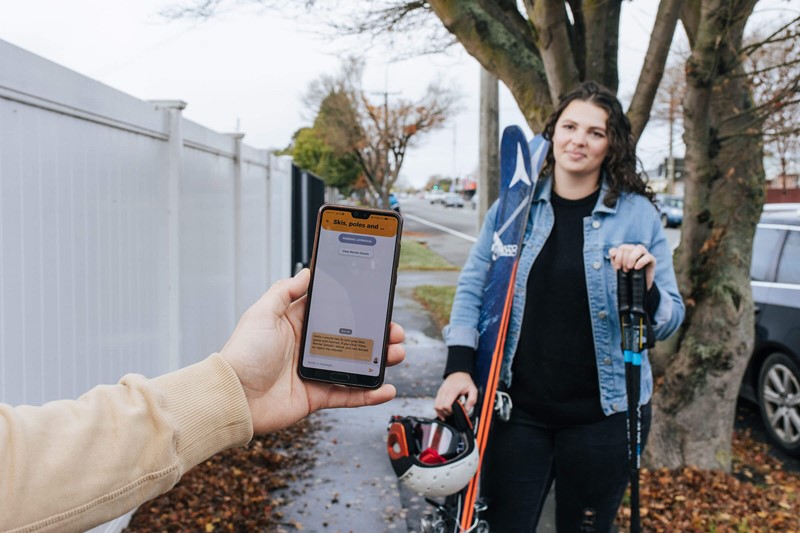 That's also good for the environment, right — there's less waste?
"If we can prolong items being sent to landfill and radically reduce the rate at which they're manufactured, that's a massive win for us.
"Hopefully we can shift from this hyper consumption society that we're in where we just buy, buy, buy and consume to more of a community where people collaboratively consume and share the things they've already got."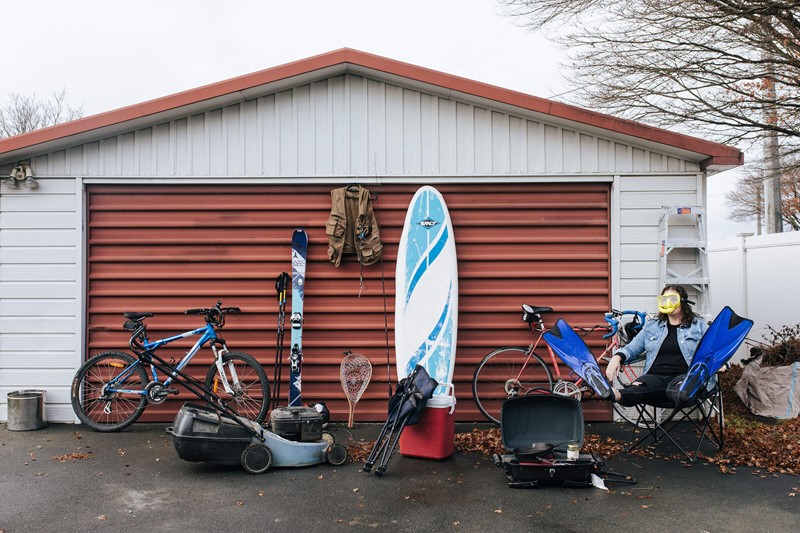 What's it like working out of the Saltworks co-working space? You spend a bit of time there, right?
"It's been phenomenal.
"There's some amazing initiatives coming out of Christchurch, and I just think it's so interesting getting to meet with some of the other founders and business owners and see what they get up to."
Why do you think Christchurch has such a dynamic start-up culture?
"There's quite a few different networks that are doing really well to foster and grow entrepreneurs; you've got Te Ōhaka, Ministry of Awesome, Thinclab and UCE [University of Canterbury's Centre for Entrepreneurship] - places like that — they really encourage innovation.
"So many people have just been so generous with their time. So if I reach out and say 'hey, look I've got this idea', people are more than happy to grab a coffee and they're genuinely really excited to help and offer their time and expertise."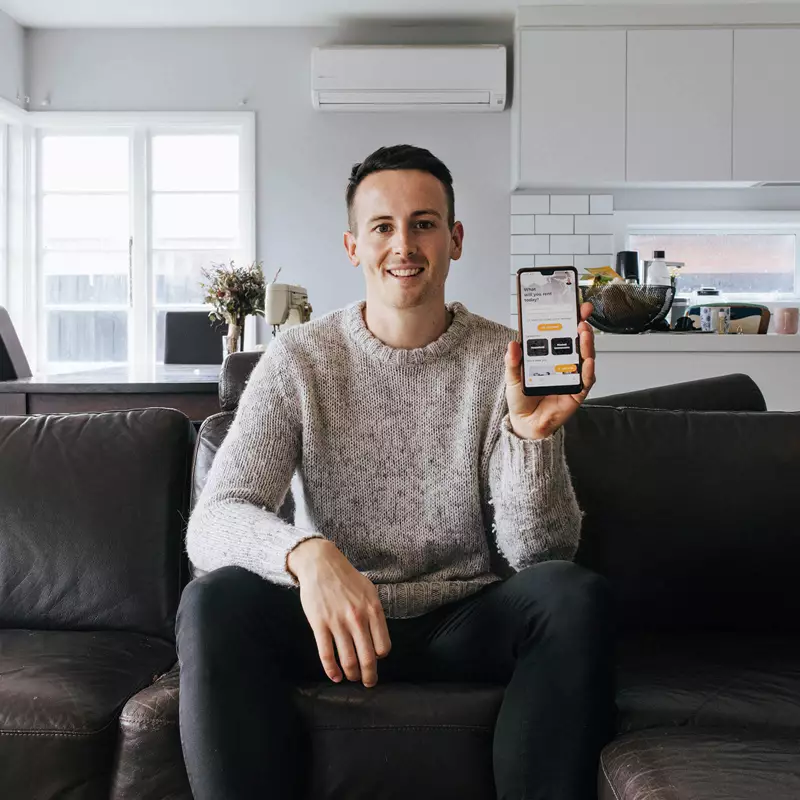 Your money goes a lot further in a place like Christchurch. I've been working on this now full-time for six or so months without any income — you can't do that in any other city, it's just not feasible.

Toby Skilton - Founder of Mutu
You started working on Mutu full-time in 2020. Is Christchurch a good place for a start-up with no guaranteed income?
"Your money goes a lot further in a place like Christchurch. I've been working on this now full-time for six or so months without any income — you can't do that in any other city, it's just not feasible.
"My rent is probably less than half of what I'd be paying if I was in one of the other major cities. At peak traffic in the morning, it takes me like 10 minutes to get into the CBD.
"Whereas, I'll go to Auckland for business meetings and it can take an hour to get across town. I find the efficiency here is incredible, because it's so dense and easy to get around and — like I said — very low-cost."
Would you recommend the city to other start-ups?
"If your costs are low and you can be pretty agile and lean with your business model, you can test and pilot and grow something for a year with relatively low expenses — you're just never going to get that elsewhere."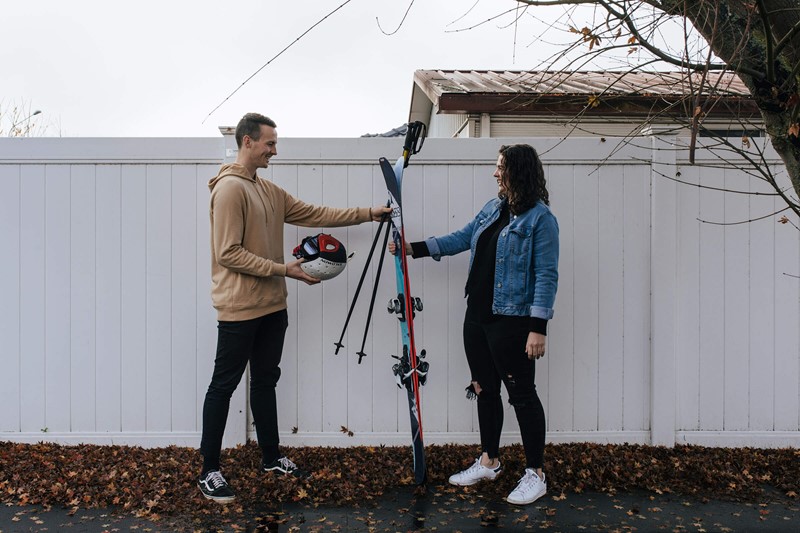 You launched Mutu in September 2020 with the priority of growing the Christchurch market first. Was it a good place to develop the app?
"Before we launched we had about 2000 early adopters from Christchurch who had signed up and pledged to rent and lend items.
"A bunch of these early adopters from Christchurch helped us out [during Beta testing] by providing their feedback which was used to finetune the app.
"We've been able to create a real sense of community with our Christchurch users as they have been there for the journey. We often have users reaching out letting us know little things we can tweak to make the platform even better which we love."
March 2021 update on Mutu
Following our catch up with Toby in late 2020, Mutu have been tripling their growth month on month and have raised a $200,000 seed round from a professional group of New Zealand based private investors, valuing the start-up at $2 million NZD. 
They'll be using the funds to scale the startup's growth throughout New Zealand and grow their all-star team. Additional business goals include improving in-house technology and to create thriving communities throughout the country that borrow rather than buy.