Building a resilient new Christchurch
To most people, a 100m stretch of road in Christchurch, New Zealand, is known as the 'Wigram-Magdala Link overbridge'. To Dr Alessandro Palermo, it is the 'Ferrari of bridges'. Palermo - an award-winning earthquake engineering expert - knows that what it lacks in looks, it makes up for in high performance and safety.
The bridge offers a world-first in quake-resilient technology. Seismically-resilient connections at the bridge piers are engineered to minimise post-earthquake damage, explains Palermo, Professor at the Department of Civil and Natural Resource Engineering at the University of Canterbury (UC).

While Palermo brings the Italian engineering design factor to the 'Ferrari', he readily admits the bridge got off the ground once he was in New Zealand, working at UC's hub of seismic engineering innovation.

"The engineering design incorporates novel dissipative fuses and post-tensioning cables which act as 'rubber bands' to allow the bridge columns to bounce back to the original position and not lean to one side.
"The University of Canterbury is the first institution and New Zealand is the first country in the world to have it implemented in a real bridge structure.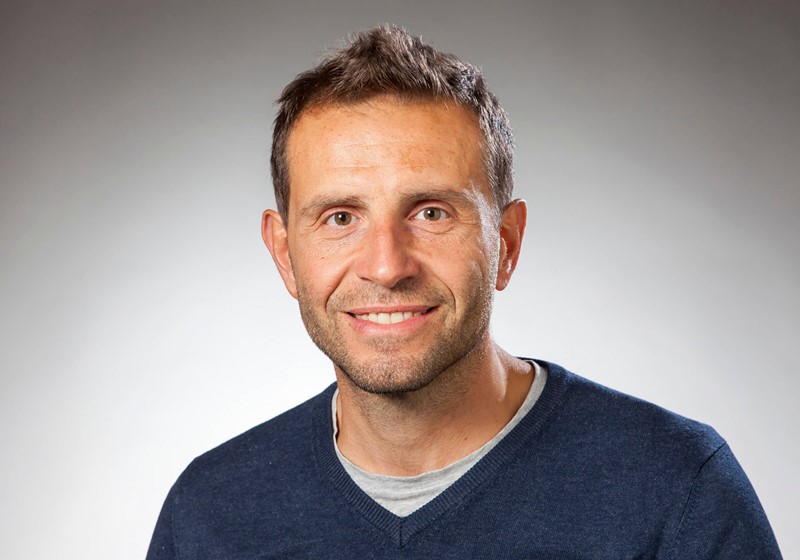 In other countries, it might take decades to see the first implementations of this technology. If I was still in Milan it would probably still be on paper. This highlights the fact that New Zealand engineers and researchers are world leaders in earthquake engineering innovation.

Dr Alessandro Palermo, Professor, University of Canterbury
Palermo's initial research in concrete and post-tensioning led to a fascination with seismic engineering: "You have this very powerful force generated by nature that you can't stop, but you can stop the way the structure reacts. With earthquake engineering there are problems that are not solved."

As part of his PhD on 'dissipative control rocking' at Politecnico di Milano, Italy, he spent four months in Christchurch, then later returned for a fixed lectureship. In 2009, he returned to UC, and the next year the connection between his research and his adopted home reached real resonance.

In the early hours of 4 September 2010, a 7.1 magnitude quake rolled through the city. "It was quite scary. I was sleeping, it went on quite a long time." It was followed by another quake in 2011, which caused widespread damage across Christchurch and killed 185 people.

"Being in a situation like that it changes your perception as a researcher. You are so focussed on what you do you forget that we are doing this for people," Palermo says.
"My house was damaged, but not severely. As well as the fatalities, you see a lot of stress. Here, in New Zealand, I had the ability to make an impact.

"Because we had the earthquake here, the community, developers, building owners, designers, insurers, they realise we need to do things better."

In the aftermath of the quake, Christchurch has become a living classroom for innovation in limited damage construction. Drawing on the country's knowledge in earth sciences and engineering, and a progressive construction industry, the University of Canterbury is at the forefront of developments. It is home to QuakeCoRe, the Centre of Research Excellence in earthquake resilience, and the UC Quake Centre, an industry-funded partnership focussed on seismic engineering innovation.

New Zealand has long been at the leading-edge in the field of earthquake design, pioneering work in base isolation in the 1970s. The new research in Canterbury builds upon this, refining it with new quake breakers, dampers, smart devices and novel design philosophies.

"The main objective is safety. You get out and you are alive, which is excellent," Palermo says. "But it could be months or years before you can go back into your home or resume business or drive over a bridge - that's very disruptive."
The shift in design focus is now on allowing more rapid and low-cost reinstatement and repair of buildings and vital infrastructure, significantly reducing disruption.
Now, as Christchurch rebuilds, Palermo is enjoying watching the city become a leading force in his field of expertise. Rocking frames and dissipative elements designed and tested in the university's Structural Engineering Laboratory are visibly incorporated into new developments as the city strives towards 'the ultimate earthquake-proof' building. From the new technology in its buildings and roads, to the innovation in its new business and performing arts precincts, the city is a model of resilience, literally from the ground up.

It makes the city a perfect host for the International Association of Bridge and Structural Engineering (IABSE) Congress, which will bring some 550 international structural engineers to Christchurch in September 2020.
The prestigious five-day event, to be held at the University of Canterbury, Engineering Core - itself built under New Zealand's strict building code for seismic resilience - will also deliver an estimated economic benefit of $1.2 million for Christchurch.
The bid for the event was put forward by Dr Stephen Hicks of the Heavy Research Engineering Association and Palermo, with support from Tourism New Zealand's Conference Assistance Programme, and the Christchurch & Canterbury Convention Bureau.
This is a great opportunity. Christchurch is under reconstruction; it is the right time for New Zealand to hold this conference. People know that New Zealand has deep knowledge in seismic engineering. People know we do valuable research, but they don't know we have the strong industry links which ensure this technology goes into actual buildings and bridges. Here, they can see that in action.

Dr Alessandro Palermo, Professor, University of Canterbury
"Christchurch is the ideal showcase for the latest in technology and best practice for resilient and sustainable structures."
Infrastructure likely to be on show includes the new Christchurch Justice and Emergency Services Precinct, with its specialised lateral force-resisting system and base isolation; and the Trimble Navigation building, where the Pres-Lam technology in its Prestressed Laminated timber frames and walls also bears Palermo's fingerprints. The timber construction system, with its replaceable energy dissipators and post-tensioning tendons, was developed at UC in 2004-2005, with Palermo one of three academics in the UC Engineering Department behind the award-winning technology.
For now, Palermo's focus has returned to his first love: bridges. Safer, preferably better-looking, bridges. He is working with the New Zealand Transport Agency to embed seismic guidelines into its bridge building manuals. "I like bridges. Bridges are iconic. New Zealand has such beautiful landscapes, I would like to see nicer bridges. My next goal is to not just implement the new resilient technology, but also work on smart construction methods that make the bridge aesthetics more affordable and well-integrated into the environmental context."